Point Park student-athletes welcome elementary students to campus
March 26, 2010
PITTSBURGH -- Point Park University student-athletes joined other members of the university community Friday in welcoming elementary students from the Martin Luther King Accelerated Learning Academy to the downtown Pittsburgh campus.
A luncheon was held in the Point Park University ballroom, and it allowed Point Park student-athletes to spend quality time with the elementary students that they mentor.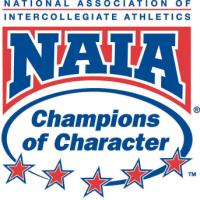 As part of the NAIA's Champions of Character Invitiative, Point Park student-athletes are involved in a youth-mentoring program at the elementary school on Pittsburgh's North Side. For the second straight year, the students made a field trip to Point Park's campus to enjoy a lunch and get a tour of campus.
During the luncheon, Point Park's Champions of Character Program Director Molly McClelland delivered a message to the elementary students stressing the importance of focusing on achieving high goals and reminding them about the importance of education.
McClelland completed her fourth season as an assistant coach for the Point Park University women's basketball team last month.
The NAIA's Champions of Character Initiative is based on the five core values of respect, responsibility, integrity, servant leadership and sportsmanship. For more information about Champions of Character, click the link below:
http://www.championsofcharacter.org/
Friday's luncheon also included participants from Point Park's 2 Hours 2 Change program, which is also directed by McClelland.
Some of the sights from the luncheon are posted below.