2010-11 AMC All-Sports Award has Point Park men 6th of 10, women 10th of 12
June 9, 2011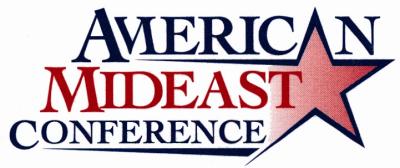 CEDARVILLE, Ohio -- In the AMC All-Sports Award final standings released by the American Mideast Conferece office on Thursday, Point Park University finished 6th of 10 schools in the men's sports division, and the Pioneers had their women's programs finish 10th of 12 schools.
The AMC All-Sports Award ranks the men's and women's sports programs against the other schools in the conference. Points are awarded based on the final standings.
Cedarville University from Cedarville, Ohio, was the men's champion in the AMC All-Sports Award for the second time in its history with both coming in the last three years. On the women's side, Walsh University in North Canton, Ohio, won for the third time in a row.
Point Park's men's programs earned 22.0 points in the standings. The Pioneers' score got  5.5 points from the baseball team finishing tied for first in the AMC standings and got six points for the men's golf team coming in 3rd of 8 teams at the AMC Tournament. Another five points came from men's basketball, which made the playoffs after being 5th of 10 teams in the league.
Point Park's women's teams collected 25.5 points led by the softball program tying for first place. The softball team earned 7.5 points for that distinction. The Pioneers took home 8.0 points for finishing 4th of 11 teams in volleyball. The Pioneers were in the middle of the pack -- 7th of 12 schools -- in women's basketball and earned six points there.
The baseball team was 38-13, won the AMC Regular Season Championship at 14-6, reached the finals of the AMC Tournament and were rated No. 23 in the final NAIA Baseball Coaches Top 25 Poll. The men's golf team made a significant rise in the AMC ranks. It was last place in 2010 -- its first year competing in 37 seasons -- and vaulted all the way up to 3rd this year. The men's basketball team had a solid record of 15-12 and made the AMC playoffs for the 8th time in the last 10 years.
The softball team was 23-18 overall, won the AMC Regular Season Championship at 10-4 and made it to the finals of the AMC Tournament. The volleyball team had another strong year with its 29-10 record being good for 4th out of 11 schools in the league. It was the 4th time in five years that the Pioneers made the playoffs. The women's basketball team was 14-13 overall to register back-to-back winning seasons for the first time in 25 years. The Pioneers missed the AMC playoffs by one game for the second year in a row.
For a complete listing of this year's AMC All-Sports Award standings as well as past champions, click the link below:
http://www.amcsports.org/news/2011/6/9/GEN_0609112540.aspx