Point Park has best-ever finishes in 2011-12 AMC All-Sports Awards
Posted on June 29, 2012 at 3:15 p.m. ET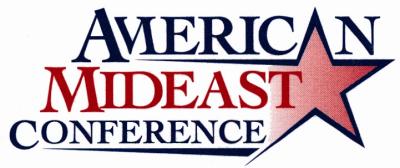 PITTSBURGH – Point Park University has received its best-ever placements in the American Mideast Conference All-Sports Awards final standings that were released by the league office on Friday (June 29, 2012).
The AMC All-Sports Awards rank the conference's athletic departments in men's and women's standings and take into account league finishes for all sports. For the 2011-12 academic year, Point Park finished in second place in the men's standings and third place in the women's standings.
Walsh University in Canton, Ohio, took first place in both the men's and women's rankings. On the men's side, Walsh had 21.0 points to edge second-place Point Park (18.0) by three points. On the women's side, Walsh racked up 25.0 points to take its fourth-consecutive title by a comfortable margin. Daemen College finished in second place with 21.5 points, which was just better than third-place Point Park at 20.5.
Points are based on final regular-season standings for each sport. The regular-season champion gets the most points for that sport and so on down the line.
The Point Park men's teams ranked second of seven schools in the AMC. The high finish was built mainly on AMC championships by the men's golf and baseball teams and a runner-up finish by the men's soccer team. The men's basketball team also made the playoffs.
The Point Park women's teams ended up third of eight schools in the AMC. Point Park took home AMC women's titles in volleyball and women's basketball and finished in second place in softball. The women's soccer team also made the playoffs.
Point Park joined the AMC in 1998-99, and this year marked the highest finishes for the school in both the men's and women's standings of the AMC All-Sports Awards. The 2011-12 year was the last year of existence for the AMC. Rather than go forward with just two member schools for the 2012-13 season, it will officially disband on July 1, 2012.
Point Park was accepted as a full member of the NAIA Kentucky Intercollegiate Athletic Conference (KIAC) in January 2012 and will begin competition in the KIAC in the 2012-13 school year. The KIAC features 12 schools spread across Kentucky, West Virginia, Ohio, Indiana, Missouri and Pennsylvania.
For the complete standings for the 2011-12 AMC All-Sports Awards, view the AMC Release here: http://tinyurl.com/cmzt346
2011-12 AMC All-Sports Awards
Men's Standings
1. Walsh                     21.5
2. Point Park             18.0
3. Daemen                 16.5
4. Roberts Wesleyan 13.5
5. Houghton               10.0
6. Wilberforce              5.0
7. Fisher                       4.5
Women's Standings
1. Walsh                     25.0
2. Daemen                 21.5
3. Point Park             20.5
4. Houghton               19.5
5. Roberts Wesleyan 18.5
6. Carlow                    10.0
7. Fisher                       3.0
8. Wilberforce              2.0