Gonzaga uses Point Park Student Center Gym for NCAA Tournament shootaround
March 17, 2012 at 1:45 p.m.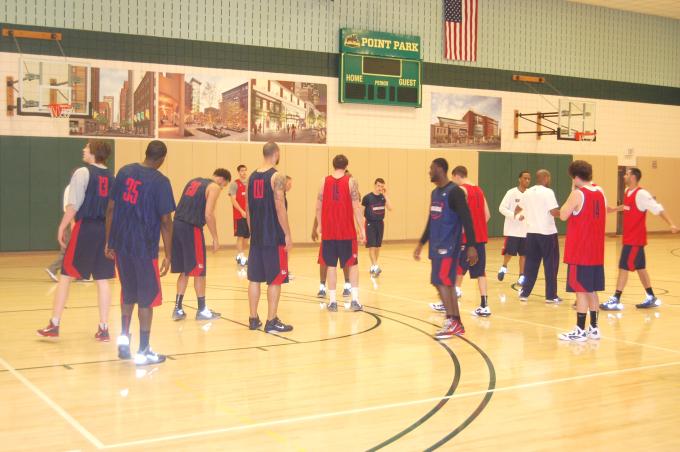 PITTSBURGH -- The Gonzaga University Bulldogs men's basketball team used the Point Park University Student Center Gym for its shoot around and walk through on Saturday (March 17) in preparation for their NCAA Tournament third round game versus Ohio State at the Consol Energy Center in Pittsburgh.
Gonzaga and head coach Mark Few came to Point Park's Student Center, located at 330 Blvd. of the Allies, Downtown Pittsburgh, just a few hours before their NCAA Tournament tipoff. The Bulldogs and Buckeyes will meet at the nearby Consol Energy Center, just a few blocks from the Point Park campus, later today at approx. 2:45 p.m.
Gonzaga (26-6) is located in Spokane, Wash., and defeated West Virginia, 77-54, in the second round of the tournament on Thursday night to extend its stay in Pittsburgh. The Bulldogs will move on to the Sweet 16 with a win over the No. 2 seed Ohio State (28-7).
The Point Park Student Center, formerly the Downtown YMCA, is in its second year of operation. It was officially opened to the campus community in the fall of 2010.
To view a photo gallery of the shootaround on our Facebook page, click here.
To read more about Gonzaga Bulldogs men's basketball, click here.