Point Park, Carlow accepted for membership into KIAC beginning in fall 2012
Jan. 12, 2012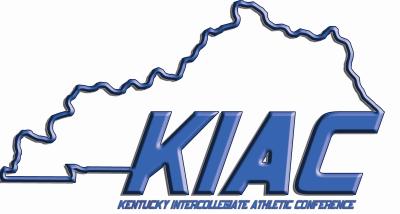 RELATED LINKS: KIAC Release, KIAC Homepage, KIAC on Twitter, KIAC on Facebook
PITTSBURGH – Point Park University and Carlow University received word this week that they have been approved for full membership into the Kentucky Intercollegiate Athletic Conference beginning with the 2012-13 school year. The KIAC is an NAIA conference that was founded in 1916, and with the addition of Point Park and Carlow, the league's membership will increase to 12 institutions this fall.
"I am very happy to announce that Point Park and Carlow universities of Pittsburgh, Pa., have been approved for full membership to the KIAC by the KIAC athletic directors and the Council of Presidents beginning with the 2012-13 school year," said KIAC Commissioner Bill Melton.
"We are excited to join the KIAC membership," said Point Park University President Dr. Paul Hennigan. "The KIAC will provide a strong conference affiliation, which is important to the continued success of our athletics program. We look forward to upholding Point Park's strong tradition of athletics as a member of the KIAC."
"Carlow has a long history of successful student-athletes who excel in academics, competition and service.  This is why Carlow sought continued affiliation with an athletic conference grounded in a commitment to being "Champions of Character," said Carlow University President Dr. Mary Hines.  "Joining the KIAC is an important step in further growth of our athletic programs—all to benefit our students."
Point Park and Carlow are both current members of the NAIA American Mideast Conference. However, the AMC has seen its membership dwindle in recent years. The continued, changing landscape of the AMC, which went from 16 members in 2008-09 to eight members in 2011-12, necessitated Point Park and Carlow to seek membership in the KIAC.
With Point Park and Carlow deciding to move to the KIAC, that means that the AMC membership for next year could go down to as low as two schools. Point Park and Carlow will continue the rest of the 2011-12 school year as full members of the AMC and be eligible for AMC and NAIA postseason.
"We are very happy to be approved for membership into the KIAC," Point Park Director of Athletics Dan Swalga said. "Joining the KIAC will ensure that we can continue conference affiliation, which allows for easier scheduling as well as postseason opportunities on the conference and national levels.
"Also, the conference affiliation allows our student-athletes and coaches to experience all that college athletics have to offer, such as competing for championships. Finally, the KIAC allows us to stay affiliated with the NAIA, a national affiliation that we have always been a part of."
"Carlow is committed to the NAIA, and it was very important for us to find a conference home," said Carlow Director of Athletics George Sliman. "The KIAC will provide us with competition opportunities for our student-athletes moving forward.
"In addition to the national affiliation with the NAIA, Carlow will continue its national affiliation with the United States Collegiate Athletic Association (USCAA)," said Sliman. "We started our affiliation with the USCAA in 2011-12, and the dual affiliation will provide additional opportunities for postseason play and awards for our student-athletes and coaches."
"We are truly excited to be a part of the KIAC, a strong conference with a long history of successful athletic programs," said Point Park Dean of Student Affairs Keith Paylo, who worked closely with athletics on the project. "The KIAC has been incredibly supportive in our desire and request to become a new member. Our student-athletes, athletic administration and student body are thrilled to be a part of such a solid conference."
"With our acceptance into the Kentucky Intercollegiate Athletic Conference, in addition to providing a competitive experience for our student-athletes, our entire student body will have opportunities for learning through participating in game-day management activities and serving as event staff at our home games." said Carlow Dean of Student Affairs Jennifer Carlo. "Our dynamic athletics program is part of Carlow's commitment to education for the whole student."
All sports that are sponsored by Carlow and Point Park will be full members of the KIAC starting in 2012-13. Point Park sponsors 11 sports (five men and six women), and Carlow sponsors five women's sports. Carlow plans to add cross country for the fall of 2012.
Point Park joined the AMC in 1998-99 and gained full membership in the fall of 1999. Carlow joined the AMC as a full member in the fall of 2001. This year marks Point Park's 14th year in the AMC, and it is the 11th year for Carlow.
Prior to being in the AMC, Carlow and Point Park were members of the Keystone-Empire Collegiate Conference. Both schools were inaugural members of the KECC, which was established for the 1993-94 school year.
Before the KECC was created, Point Park and Carlow were members of NAIA District 18. At various times, the schools operated as NAIA independents, and they even gained affiliation with conferences such as the Keystone Conference through the years.
Carlow and Point Park join 10 current members of the KIAC. Alphabetically, they are Alice Lloyd College (Pippa Passes, Ky.), Asbury University (Wilmore, Ky.), Berea College (Berea, Ky.), Brescia University (Owensboro, Ky.), Cincinnati Christian University (Cincinnati, Ohio), Indiana University East (Richmond, Ind.), Indiana University Southeast (New Albany, Ind.), Midway College (Midway, Ky.), Mountain State University (Beckley, W.Va.) and St. Louis College of Pharmacy (St. Louis, Mo.).
The addition of Carlow and Point Park improves the KIAC's national affiliation in a few areas. The sports of baseball and men's soccer will be above the required number of six schools needed for an automatic bid to the NAIA national tournament. In volleyball, there will be 12 schools, which increases the number of national bids in that sport from one to two. Also, women's golf increases to four teams and will be officially recognized by the NAIA as a sponsored sport.
The KIAC sponsors championships in 14 sports. The KIAC offers baseball, men's and women's basketball, men's and women's cross country, men's golf, men's and women's soccer, softball, men's and women's tennis, men's and women's track and field and volleyball. Women's golf will be added to that list as an officially sponsored sport in 2012-13.
Point Park is a comprehensive, master's level university with a strong liberal arts tradition and is located in the heart of Downtown Pittsburgh. Point Park's enrollment of 4,000 full- and part-time students make up 87 undergraduate programs and 13 graduate programs offered in the School of Arts and Sciences, School of Business, School of Communication and Conservatory of Performing Arts.
Point Park was founded in 1960 as Point Park Junior College. In 1966, it gained four-year status and became Point Park College. In 2003, it reached university status as Point Park University.
Located in Pittsburgh, Pa., Carlow University was founded by the Sisters of Mercy in 1929. Offering both undergraduate and graduate programs, Carlow University is a comprehensive, master's institution dedicated to learner-centered education at the collegiate levels and at the elementary-school level in the Campus School of Carlow University.