Pioneer Athletic Hall of Fame inducts Kelly, Depe III, Keibler-Guercio, Heh
Oct. 10, 2010
PITTSBURGH – The Point Park University athletic department is pleased to announce that this year's inductees to the Pioneer Athletic Hall of Fame are Donnie Kelly (Baseball, 1999-01), Sam Depe III (Men's Golf, 1967-71), Linda Keibler-Guercio (Basketball, Volleyball, Softball, 1992-96) and Chris Heh (Men's Soccer, 1996-98).
This year's honorees were enshrined at an induction ceremony on Sunday, Oct. 10, 2010 in Point Park University's Lawrence Hall Ballroom. More than 120 people attended the event, which was a celebration of Point Park athletics both past and present.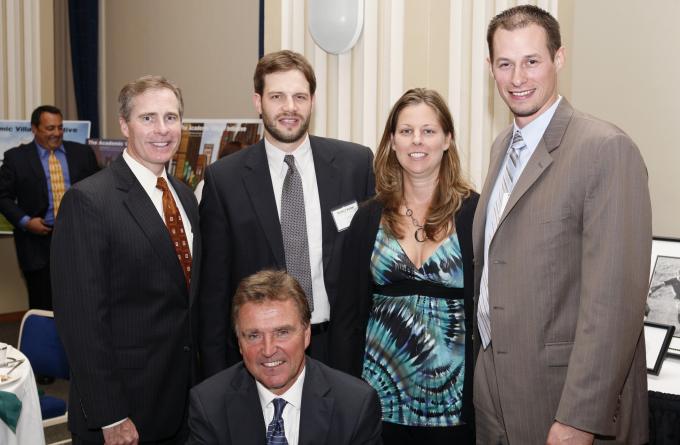 Pictured with Point Park University President Dr. Paul Hennigan (far left) are the 2010 Pioneer Athletic Hall of Fame inductees (standing L to R) Chris Heh, Linda Keibler-Guercio, Donnie Kelly and Sam Depe III (seated).
Photo by Tom Bell.
To view photos from the induction ceremony taken by University photographer Tom Bell, click the link below.
PHOTO GALLERY
The Pioneer Athletic Hall of Fame was inaugurated in 2000, and its purpose is to recognize the outstanding achievements of Point Park athletes, coaches and administrators. With the addition of this year's honorees, there will be a total of 32 individuals and one team that have been inducted the last 10 years.
The inductees were elected from a vote by the Hall of Fame Selection Committee. Honorees were nominated by staff, faculty, alumni and members of the general public.
For more information about this year's Pioneers Athletic Hall of Fame class and the induction ceremony, visit the Hall of Fame homepage at the link below:
PIONEER ATHLETIC HALL OF FAME HOMEPAGE
DON KELLY, Baseball, 1999-2001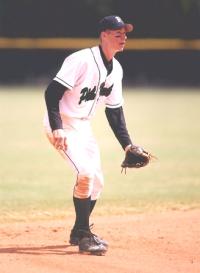 Don Kelly was an NAIA first-team All-American for the Point Park baseball team in his final season of 2001. Kelly spent three years with the Pioneers, and his career batting average of .413 still stands as a school record. Kelly has enjoyed a Major League Baseball career, and his 2010 season as a utility man for the Detroit Tigers, and he spent the entire season in the big leagues for the first time in his career.
With the Tigers in 2010, Kelly hit .244 with nine home runs and 27 RBIs. He made numerous highlight-reel defensive plays, and he saw time at center field, left field, first base and third base. At the plate, he came on strong at the end of the year with a .288 batting average in September.
During the 2009 season, Kelly was named the Player of the Year for the Triple-A Toledo Mud Hens after ranking second in the International League with a .331 batting average. He ranked third in the league with a .404 on-base percentage. Kelly was named to the International League All-Star team and earned a September call up by the Tigers in 2009.
Kelly, 30, is a native of Mt. Lebanon, and he resides in Wexford, Pa. Drafted in the 8th round of the 2001 draft by the Tigers, Kelly is the only position player from Point Park to make it to the majors. Kelly has spent parts of three seasons in majors, and he made his big-league debut with his hometown Pirates in 2007. Kelly hit .450 with 45 RBIs and 34 stolen bases in his final season at Point Park (2001).
SAM DEPE III, Men's Golf, 1967-71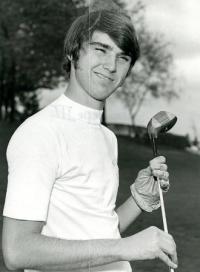 Sam Depe III was a member of the first-ever Point Park men's golf team in 1967, and he was a standout player for the Pioneers for four years. Depe III was a big reason why Point Park had perhaps the best golf team in the district in those days. He and his teammates helped put Point Park athletics on the map with a fourth-place team finish at the 1969 NAIA men's golf tournament.
After his time at Point Park, Depe III has spent his life in golf. The long-time head golf professional at South Hills Country Club realized a lifelong dream recently when he became the owner of Hickory Heights Golf Club in his hometown of Bridgeville. Despite a serious auto accident in 1998 that forced both of his legs to be amputated below the knee, Depe III's determination and love for the game allowed him to fulfill his ambition. Recently, his story was featured on The Golf Channel's 'Golf in America' program.
CHRIS HEH, Men's Soccer, 1996-98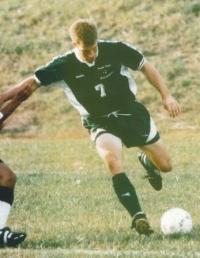 Chris Heh is the most prolific offensive player in the history of Point Park men's soccer. The Pleasant Hills, Pa., native is the Pioneers' all-time leader with 50 goals and 111 points in three seasons from 1996-98. Heh scored a school-record 21 goals in 1998 to lead Point Park to its best season ever. The Pioneers were 12-5 that year and made the playoffs. Heh was named all-conference all three years, and he was honorable-mention all-region in 1998.
During Heh's time at Point Park, the men's soccer program had its best success. He helped the Pioneers to a 9-6 record and their first-ever playoff appearance in 1996. Also a member of the men's basketball team for three years, the Thomas Jefferson High School graduate played on Point Park's NAIA Division I Final Four team in 1996-97.
LINDA KEIBLER-GUERCIO, Basketball, Volleyball, Softball, 1992-96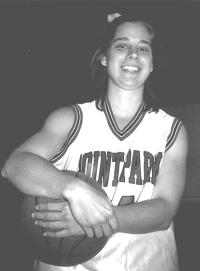 Linda Keibler-Guercio's superb athleticism allowed her to be a standout athlete in three sports. Keibler-Guercio played women's basketball, volleyball and softball at Point Park from 1992-96. The Apollo, Pa., native was an instrumental part of the growth of those women's sports programs at the University. In basketball, Keibler-Guercio had career totals of 725 points, 630 rebounds and 87 blocks despite being limited to just two full seasons due to a knee injury. On the volleyball court, she was a NAIA District 18 all-star in addition to being a two-year starter in softball.
Keibler Guercio was "a great athlete, a great leader and player you build the foundation of your team around," according to Ed Meena, a member of the Hall of Fame committee who coached her in basketball and volleyball. In September, Keibler Guercio was inducted into the Kiski Area Sports Hall of Fame for being a three-sport star in high school.