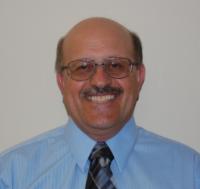 DAN SWALGA - Director of Athletics
dswalga@pointpark.edu
(412) 392-3911
7th year at Point Park
Alma mater: La Roche College '75, Duquesne Univ. '81 (MS Ed.)
Dan Swalga has been the Director of Athletics at Point Park University since 2006. His first year at Point Park was the 2006-07 academic year.
Swalga brings a wealth of experience to the Pioneers' athletic department as he has more than 30 years of experience in intercollegiate athletics and higher education.
Since his arrival at Point Park in the summer of 2005, Swalga has overseen all aspects of the athletic department, which includes 11 varsity sports. 
During his time at Point Park, the Pioneers' athletic department has experienced improvements in both academic and athletic performance. The department has never had more teams qualify for the postseason than in recent years, and the 2011-12 school year was a banner performance in that area.
For the 2011-12 year, Point Park had its highest-ever finish in the American Mideast Conference All-Sports Award. Point Park's men's teams ranked second overall in the conference, and the Pioneers' women's teams ranked third in the league.
Academics have also stood out under Swalga's watch as the department has more NAIA Scholar-Athletes than ever before. Last year, Point Park had 8 of 11 teams named NAIA Scholar-Teams for having a team GPA above 3.00.
Other highlights of Swalga's time at Point Park include his recent work to get the Pioneers accepted into the Kentucky Intercollegiate Athletic Conference in 2012-13, providing leadership in the introduction of the on-campus athletic facility (the Student Center Gym), acquiring new partnerships with off-campus athletic venues and adding the sports of men's and women's golf.
Prior to Point Park, Swalga was the Director of Athletics and the Assistant Dean of Students at the University of Pitt-Greensburg for 14 years.  During his time with the Bobcats, Swalga directed an athletics program that included 12 varsity sports while also managing the student center and the intramural program. 
Pitt-Greensburg is a member of NCAA Division III, and Swalga coordinated the 'NCAA by 2000' fundraising campaign. That project enhanced finances for athletics and campus life. 
Swalga began his career in intercollegiate athletics at Robert Morris University, where he was the head women's basketball coach and the Director of Student Activities for 13 years from 1979-92. 
During this time at Robert Morris, Swalga developed the Colonials' women's basketball team from the AIAW Division II level to NCAA Division I status. Robert Morris won the Northeast Conference title in 1989 and 1991, and Swalga was named the NEC Coach of the Year in 1986 and 1989.
As the Director of Student Activities at Robert Morris, he advised 30 student organizations, programmed and coordinated co-curricular activities and served as an instructor at the university. 
Swalga was inducted into the Robert Morris Hall of Fame in 2006. 
Swalga is a graduate of LaRoche College, where he earned a Bachelor of Arts degree in Psychology and Religious Studies in 1975. He earned a Master's of Science Degree in Education from Duquesne University in 1981.
Swalga and his wife Janet have two children, Jason and Mike.