Point Park's Jiraskova competes at NAIA Cross Country National Championship
Nov. 23, 2013 at 7:30 p.m. ET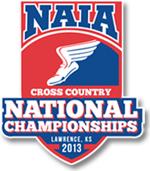 LAWRENCE, Kan. -- Point Park University junior Hana Jiraskova competed in the NAIA Women's Cross Country National Championship Meet on Saturday (Nov. 23) at Rim Rock Farms in Lawrence, Kan. The native of the Czech Republic ran the 5K race in 20:04 to place 198th of 319 runners. She set a pace of 6:27 per mile.
Jiraskova was competing in the national meet for the second time in a row after qualifying in back-to-back years as a now two-time All-KIAC runner. She improved on her national meet performance of a year ago, when she placed 217th with a time of 20:24 in Vancouver, Wash.
Jiraskova, who transferred to Point Park last year from Maryland Eastern Shore, was the third runner from the KIAC to finish this year's NAIA meet. Katy Falkenberg of Asbury was 159th with a time of 19:39, and Sarah Pollman of St. Louis College of Pharmacy placed 167th at 19:43.
The NAIA individual championship went to Catie Reitsma of Aquinas at 18:51. No. 1-ranked British Columbia cruised to the NAIA team title, its second championship in a row, with 56 points, and College of Idaho was second with 97.
Jiraskova will try to make it three years in a row in the NAIA meet for her senior year in 2014.