Point Park's Jiraskova named KIAC Women's Cross Country Runner of the Week
Oct. 9, 2012 at 10:45 p.m. ET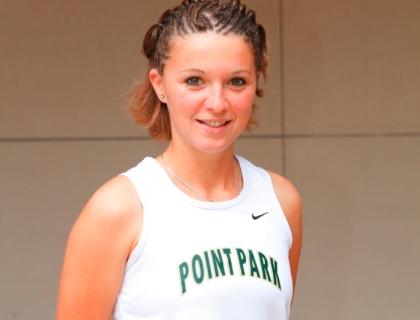 Story courtesy of KIACSports.com
Point Park University sophomore Hana Jiraskova was named the KIAC women's cross country runner of the week by KIAC officials on Monday, October 8. This is her second runner of the week award of the season.
The Pioneers competed in the Carnegie Mellon Invitational on October 6. Jiraskova finished 62nd out of 210 runners in the 5K with a time of 20:27. The field included NCAA Division I, II, and III runners.
For a recap and results of the CMU Meet, click here: CMU MEET
Point Park will return to action on October 27 at the Walsh Invitational in North Canton, OH. It is the last tune-up before the Kentucky Intercollegiate Athletic Conference Meet Nov. 3 at Indiana University East in Richmond, Ind.