Point Park women's cross country has three Daktronics-NAIA Scholar-Athletes
Dec. 9, 2013 at 4:30 p.m. ET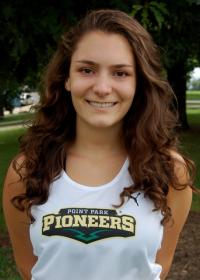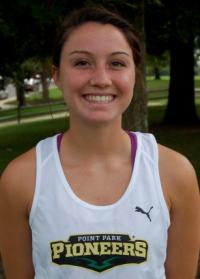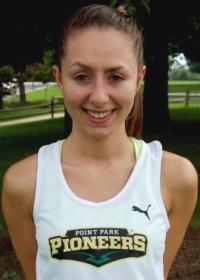 Point Park women's cross country Daktronics-NAIA Scholar-Athletes (L to R): Keri Rouse, Katie Johnston, Christina Wisniewski.
PITTSBURGH -- Three members of the Point Park University women's cross country team were named Daktronics-NAIA Women's Cross Country Scholar-Athletes for the 2013 season.
Senior Keri Rouse (Greensburg, Pa./Hempfield HS), junior Katie Johnston (Newville, Pa./Big Spring HS) and junior Christina Wisniewski (West Lawn, Pa./Wilson HS) were among the 296 women's cross country runners nationwide to earn the distinction, which goes to juniors and seniors with a cumulative grade-point average of 3.5 or higher.
The NAIA announced the honorees of the Daktronics-NAIA Scholar-Athletes at the national championship meet in Lawrence, Kan. The Point Park recepients of the award were recognized at the school's Fall Sports Awards Ceremony Dec. 6 on campus.
Rouse is a senior with a 3.89 GPA in interdisciplinary design. Johnston is a junior with a 3.73 GPA in cinema production. Wisniewski is a junior with a 3.92 GPA in psychology.
For the NAIA release of the 2013 Daktronics-NAIA Women's Cross Country Scholar-Athletes, click here.