Point Park drops AMC opener to Shawnee State, game two postponed by rain
March 28, 2010
McKEES ROCKS, Pa. – On a rainy day at Lind Field at Fairhaven Park, Shawnee State came away with a 5-1 victory over Point Park in an American Mideast Conference softball game Sunday.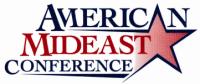 The teams were scheduled to play a doubleheader, but the second game was postponed due to rain. The first game, which had its start time moved ahead two hours to beat the weather, was shortened to six innings due to rain.
Point Park (11-3, 0-1 AMC) was played its first conference game of the year and had its six-game winning streak snapped. Shawnee State (10-13) improved to 3-0 in the AMC. The Bears won two games at Carlow Saturday. 
With the win, Shawnee State head coach Ralph Cole recorded the 500th victory of his career. Cole is in his 19th season at Shawnee State, and his record is 500-242.
For updates about the make-up date for the game that was postponed, visit this site in the future.
Sunday's game was played in a steady rain from the start, and Shawnee State got out to a quick start by scoring three runs in the top of the first.
Jazel DeAutremont led off the game with a single, and the next batter, Ericka Leighty, reached on an infield error following a sacrifice bunt. With one out and runners at the corners, cleanup batter Sam Attinger drove in a run with a sacrifice fly. The next batter, Brooke Baker, belted a two-run homer to center field.
The early lead was more than enough for winning pitcher Katie Daniel, who went all six innings for the Bears. Point Park managed a run in the bottom of the first, but after that, the senior right-hander settled into a groove.
Point Park's Lindsey Pesanka (Baldwin/Baldwin) started the first with a single, and she was bunted to second by Olivia Sorce (Verona/Penn Hills). Christie Schroeder (Baldwin/Baldwin) followed with a single to the fence in right, but she was cut down trying to stretch it into a double.
With two outs and no one on in the Point Park first, Baker punched out Courtney Cain (Homestead/Steel Valley) on strikes to start a string of 14 batters retired in a row. The next time Point Park had a runner reach base was when Zoe Hughes (Butler/Knoch) bunted for a hit with one out in the sixth.
Daniel, who entered the weekend with a 1-9 record, struck out nine, walked one and allowed just three hits. She faced only three batters over the minimum and allowed just four base runners.
Point Park starter Kristen Zelenka (Washington/Trinity) pitched all six innings and took the loss. Although Zelenka (4-2) gave up three runs in the first, no of those were earned. After falling behind, 3-0, Zelenka retired the next 10 batters she faced before Shawnee State put together two runs in the fifth for a 5-1 lead.
In the Shawnee State fifth, Leighty's two-out double to right set up runners at second and third for Abbey Barrett, who legged out an infield single. Both runners were running on contact and came around to score on the play. The Bears got two more singles before the inning was over, but Hughes recorded the third out at home when she gunned down Barrett trying to score from second.
Zelenka ended up striking out seven, walking two and giving up seven hits in six innings. Only two of the five runs charged to her were earned.
Point Park continues AMC play Friday by hosting Mt. Vernon Nazarene for a doubleheader at 3 p.m.