Point Park (16-4) sweeps AMC sotball doubleheader versus Malone
April 10, 2010
KENNEDY TWP., Pa. – The Point Park University softball team mounted a huge comeback to beat Malone, 12-11, in the second game of an American Mideast Conference doubleheader at Lind Field Saturday.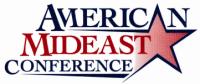 Point Park (16-4, 5-2 AMC) swept the twin bill after erasing an early, 8-0 deficit in the second game. The Pioneers won the first game, 6-3, to hand Malone (6-10, 6-2 AMC) its first loss in conference play.
Point Park has won five in a row after dropping its first two conference games. The Pioneers currently stand in third place in the AMC, two games behind Shawnee State (8-1) and a half game behind Malone (6-2).
The Pioneers were scheduled to visit Slippery Rock Sunday, but that non-conference doubleheader will not be played because The Rock has to make-up conference games that were rained out earlier in the week. Point Park resumes AMC play Tuesday by visiting Walsh for two games. The first game is at 3 p.m.
In the second game Saturday, Malone scored seven runs on four hits in the top of the second inning to take an 8-0 lead. The big hit was a three-run homer by Megan Lane that capped off the outburst.
But Point Park scored 10 of the next 11 runs and eventually took a 10-9 lead after five innings. The Pioneers went ahead when freshman Amanda Ardinger (Moon Twp./Moon Area) smashed a grand slam to give Point Park a 10-9 lead.
Ardinger leads the Pioneers with a batting average of .510 and a slugging percentage of .882. She 3 for 4 with four RBIs and three runs in game two. For the day, the left fielder was 5 for 7 with four RBIs and four runs.
Trailing, 8-0, Point Park chipped away with three each in the second and third innings. In the second, freshman third baseman Danielle Dorunda (Warren/Warren) hit a two-run homer to get things started. Dorunda's team-leading, fourth home run of the year followed a lead-off double by Ardinger. Later in the inning, a run scored on a fielder's choice to make it 8-3.
In the third, Sara Guffey (Washington/Trinity) started a rally with an RBI double, and Julie Campbell (Baldwin/Baldwin) followed with a run-scoring base hit. The Pioneers took advantage of three errors in the inning, and the final error of the frame allowed Point Park to trim the deficit to 8-6.
A lead-off triple and an error allowed Malone to stake a 9-6 lead in the top of the sixth, but Point Park would take its first lead with Ardinger's slam in the bottom of the inning.
Malone pitcher Jessica Krska was in her second inning of relief when the fifth inning started. An error with one out extended the inning, and Point Park scored four runs after two outs were made. The error, a single by Christie Schroeder (Baldwin/Baldwin) and a walk to Courtney Cain (Homestead/Steel Valley) opened the door for Ardinger.
Malone tied the score a 10-10 in the sixth when Lane's ground-rule double was followed up by an RBI single from Kelsee Locker.
But Point Park responded in the bottom of the inning to score two runs with two outs for a 12-10 edge. Another error – Malone's fifth of the game – extended things long enough for an RBI groundout by Lindsey Pesanka (Baldwin/Baldwin) and a run-scoring double by Olivia Sorce (Verona/Penn Hills).
Malone's Brittany Stevenson led off the seventh with a single versus Point Park pitcher Kelsey Robertson (Frostburg, Md./Mountain Ridge). A freshman right-hander, Robertson pitched the final 5.2 innings to get the victory. With two outs and runners at first and third, Laura Ronk ripped an RBI single, but Robertson (4-1) got the next batter to fly out to preserve the 12-11 lead and end the game.
Robertson struck out two, walked none and scattered 11 hits. Two of the four runs she gave up were earned.
Malone reliever Krska took the loss in both games to drop her record to 4-4. She pitched a complete game in the Saturday's opener, and she was called upon in the fourth inning of game two with her team trying to hold onto an 8-6 lead. Point Park got six runs off of Krska in the nightcap, but none of them were earned.
Point Park had 13 hits in game two, which was three less than Malone. Guffey joined Ardinger with three hits while Campbell had two.
In the first game of the day, Point Park got off to an early, 2-0 lead with Cain launched a two-run homer in the first inning. Malone answered in the second with a two-run shot from Nikki Eshelman, but Schroeder responded with one of her three hits – an RBI double in the third – for a 3-2 lead.
Malone tied things up when Elizabeth Sarkissian drove in a run with a double in the fifth. The inning had started with two singles in a row. But Point Park scored the final three runs of the game starting with Dorunda's RBI single and Guffey's sacrifice fly in the bottom of the fifth. The Pioneers added an insurance run in the sixth when Pesanka doubled and scored on Schroeder's two-out single.
Schroeder had three of Point Park's 12 hits and joined Cain with two RBIs.
Kristen Zelenka (Washington/Trinity) was the winning pitcher in game one. The junior right-hander tallied four strikeouts, no walks and gave up nine hits in a complete-game effort. Zelenka leads the team in wins at 6-3.