Point Park (14-4) takes two from Ursuline to improve to 3-2 AMC
April 6, 2010
PEPPER PIKE, Ohio – The Point Park University softball team tallied 29 hits to pick up two victories over Ursuline in American Mideast Conference action Tuesday evening.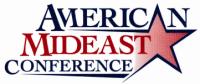 The Pioneers (14-4) improved to 3-2 in the AMC and beat Ursuline (5-15, 1-5) by scores of 13-6 and 7-5. Point Park has won three conference games in a row following in an 0-2 start.
Point Park established season highs with 13 runs and 17 hits in the opener. Senior catcher Christie Schroeder (Baldwin/Baldwin) led the way with four hits, and turning in three hits apiece were Lindsey Pesanka (Baldwin/Baldwin), Amanda Ardinger (Moon Twp./Moon Area) and Danielle Dorunda (Warren/Warren).
Dorunda and Olivia Sorce (Verona/Penn Hills) drove in three runs a piece, and Schroeder had two RBIs and two runs. Pesanksa scored three runs from the lead-off spot.
Ardinger's two-run triple capped off Point Park's three-run outburst in the first inning. In the second, Zoe Hughes (Butler/Knoch) belted her second homer of the year – a solo shot – and Schroeder added an RBI single to make it 5-2. Hughes was 2 for 3 with two RBIs and two runs.
The Pioneers added a single run in the third on an RBI single from Nicole Kerestine (Brownsville/Brownsville). The junior right fielder had her team-best, six-game hitting streak snapped in the second game.
Leading 6-4, Point Park bumped its lead to 9-4 with three runs in the fifth. Hughes started the scoring with an RBI base hit, and Sorce followed two batters later with a two-run double.
Point Park extended the lead to 13-6 with four unearned runs in the top of the seventh. Point Park sent 10 batters to the plate, and Ursuline had two of its four errors in the inning.
On the mound, Point Park's Kristen Zelenka (Washington/Trinity) picked up the victory in four innings of work. Zelenka (5-3) struck out five, walked two and yielded seven hits.
Zelenka turned a 9-4 lead over to reliever Kelsey Robertson (Frostburg, Md./Mountain Ridge), who pitched the final three innings to get her third save of the year. The freshman right-hander (3-1, 3 SV) had five strikeouts compared to one walk and gave up four hits.
In the second game, winning pitcher Abbie Heigel (DuBois/DuBois Central Catholic) improved to 4-0 by picking up her third complete game in five starts. The sophomore righty struck out eight, walked one and only two of the five runs charged to her were earned. Heigel survived five errors by the Point Park defense.
Point Park catcher Sara Guffey (Washington/Trinity) was 3 for 4 with three RBIs. Guffey ripped an RBI single in the second to get her team on the scoreboard, and one inning later, her two-run base hit capped off a three-run rally that made it 4-2.
In the fourth, Sorce smashed her third home run of the year to put Point Park ahead, 5-3. Ursuline again cut the deficit to a single run with a tally in the fifth, but the Pioneers regained their two-run edge when Schroeder lifted a sacrifice fly in the sixth. The inning started with Pesanka's single and Sorce's double.
An infield error allowed Dorunda to trot home from third in the seventh as Point Park built a 7-4 lead. In the bottom of the inning, a catcher's interference and a two-out, RBI double cut the lead to 7-5, but Heigel retired the potential tying run on a fly out to end the game.
With Guffey's three hits leading Point Park's 12-hit attack, others getting two hits each were Sorce, Ardinger and Dorunda.
Point Park plays a non-conference doubleheader at Slippery Rock Thursday (3 p.m.) before resuming American Mideast Conference play Saturday with a doubleheader at home versus Malone (1 p.m.).