Point Park's Ardinger named AMC Softball Player of the Week (April 5-11)
April 14, 2010
PITTSBURGH – Point Park University softball player Amanda Ardinger has been named the American Mideast Conference Softball Player of the Week for games played April 5-11.
The freshman from Moon Township batted an impressive .714  last week to help Point Park (16-4, 5-2 AMC) win all four of its games.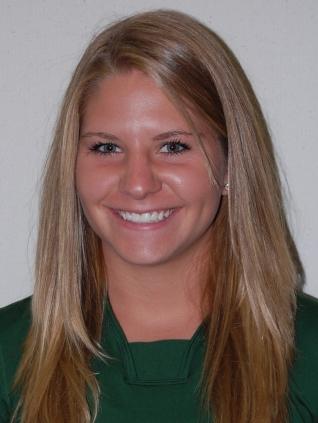 Ardinger's outstanding week bumped her batting average to .510 (26 for 51). In the weekly stats that were released Monday, Ardinger was leading the AMC in hitting by more than 50 points, and her slugging percentage of .882 was leading the league by almost 100 points.
In the NAIA national stats, which were also released Monday, Ardinger ranked ninth in the country in batting average and 14th in slugging.
AMC SOFTBALL SITE , AMC STATS, NAIA STATS
Ardinger had 10 hits in 14 at bats last week, and she reached base in 12 of 16 plate appearances. She scored eight runs, tallied six RBIs and added a home run, a triple and a double for a slugging percentage of 1.14.
The highlight of Ardinger's week was a grand slam in Saturday's 12-11 victory over Malone. Point Park trailed, 8-0, in that game, but Ardinger's grand slam gave the Pioneers a 10-9 lead in the fifth inning.
The graduate of Moon Area High School has played primarily in left field although she has also filled in at times in center field and at second base. Ardinger was a WPIAL all-section player and team captain in softball and volleyball at Moon Area.
Ardinger is a two-sport athlete who is finishing off an impressive first year of college athletics. In the fall, she helped the Point Park volleyball team to a 32-8 record and a berth in the AMC title game as the starting libero. Ardinger led the Point Park defense with 552 digs.
Ardinger is the third Point Park player to get a weekly honor from the AMC this season. Junior pitcher Kristen Zelenka (Washington/Trinity) was named the AMC Pitcher of the Week early in March, and later in the month, junior shortstop Lindsey Pesanka (Baldwin/Baldwin) was named the AMC Player of the Week.