Point Park University's Schroeder, Kerestine named NAIA Softball Scholar-Athletes
May 25, 2010
PITTSBURGH – Point Park University softball players Christie Schroeder and Nicole Kerestine were among the 275 individuals to be named 2010 Daktronics-NAIA Softball Scholar-Athletes, announced the National Association of Intercollegiate Athletics (NAIA) on Tuesday.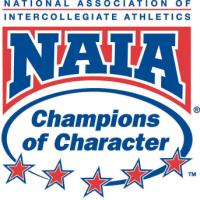 POINT PARK'S ALL-TIME NAIA SCHOLAR-ATHLETES
To be eligible for the NAIA Scholar-Athlete honor, which is the highest academic award handed out by the NAIA, student-athletes must be nominated by their institution, have a cumulative grade-point average of 3.5 and be at least a junior in academic standing.
Schroeder, a senior catcher, earned NAIA Scholar-Athlete honors for the second year in a row. A journalism and mass communications major with a concentration in new media, Schroeder graduated this month with a cumulative GPA of 3.70 and magna cum laude honors.
Schroeder finished her playing career as a four-year starter and a three-time, All-AMC selection. The Baldwin, Pa., native hit .341 this year to finish her time at Point Park with a .358 career average.
Kerestine, a junior outfielder, received the NAIA Scholar-Athlete award this season in the first year that she was eligible. Kerestine majors in English, and her cumulative GPA is 3.96 after earning a perfect 4.0 in the spring 2010 term.
The native of Brownsville, Pa., missed the final month of this season due to injury, but prior to that she was enjoying a career year. Kerestine hit .395 (17 of 43) the first 17 games before suffering her season-ending injury.
Point Park had two of the five NAIA Softball Scholar-Athletes from American Mideast Conference teams. Joining Kerestine and Schroeder on the list from the AMC were one player each from Shawnee State, Ursuline and Walsh.
Point Park was 19-11 this past season and missed the AMC playoffs by one game for the second year in a row.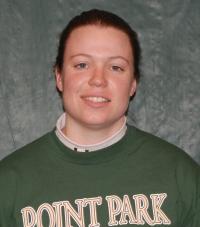 Christie Schroeder, Sr., catcher, 3.70 GPA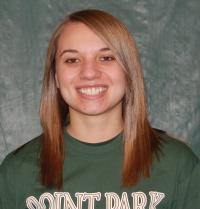 Nicole Kerestine, Jr., outfielder, 3.96 GPA