Point Park takes 1 of 2 from Cedarville, stands at 5-3 AMC
April 15, 2011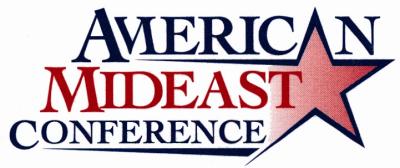 KENNEDY TWP, Pa. -- Point Park University won one of two American Mideast Conference softball games versus visiting Cedarville University Friday at Lind Field at Fairhaven Park. The Pioneers (15-14, 5-3 AMC) rallied with three runs in the fifth inning to win the opener, 6-5, but were routed, 10-2, in a five-inning nightcap.
At 5-3 in the AMC, Point Park is tied with Monday's opponent, Walsh University, for second place in the conference. Cedarville (24-17, 4-4 AMC) is tied with Malone (4-4 AMC) for third place. Malone was swept by Walsh Friday, and Walsh visits Point Park for a pair of make-up games Monday (3 p.m.).
Winning pitcher Kristen Zelenka (5-1) threw five innings in the opener, and Kelsey Robertson tossed the final two innings to pick up the save. Zelenka struck out three, walked two and gave up five runs on six hits. She handed a 6-5 lead over to Robertson, who gave up two hits and no runs the last two innings.
Point Park took a 6-5 lead with three runs in the fifth. Olivia Sorce and Lindsey Pesanka each drove in a run with a base hit, and in between, Danielled Dorunda delivered an RBI triple.
Sara Guffey's two-run single in the second and Julie Campbell's RBI double in the fourth had Point Park leading, 3-2. But the visiting Yellow Jackets put together four hits and took a 5-3 lead with three runs in the top of the fifth.
The second game was all Cedarville, which had three home runs among its 11 hits. Sydney Miller's solo shot highligted a five-run second inning, and a two-run homer by pitcher Kayla Thornsberry spearheaded a three-run third that made the score 8-2.
Kenleigh Ludlow blasted a two-run homer in the top of the fifth to put the mercy rule in place at 10-2. Down to its last chance to extend the game, Point Park loaded the bases with two outs but could not push across any runs.
Point Park was held to six hits by Cedarville pitching, which got 1.2 innings from starter Jenn Spann and 3.1 innings from Thornsberry. Those pitchers combined for three strikeouts, four walks and two runs in five innings.