Point Park draws #2 seed in AMC Softball Tournament, May 4-6 at Notre Dame (OH)
May 2, 2011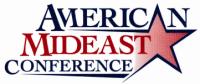 PITTSBURGH -- Point Park University has drawn the #2 seed in the American Mideast Conference Softball Tournament to be held May 4-6 at #1 seed Notre Dame (OH). The Pioneers (21-16, 10-4 AMC) shared the regular season title with the top-seeded Falcons (10-4 AMC), but Notre Dame (OH) won a tiebreaker to earn the honor of hosting the four-team, double-elimination event.
Point Park, which is back in the AMC tournament after a two-year absence, opens the tournament by playing #3 seed Cedarville (31-17, 9-4 AMC) Wednesday, May 4 at 1 p.m. Notre Dame (OH) plays #4 seed Walsh (9-5 AMC) Wednesday at 3 p.m.
Point Park split the season series with Cedarville, and that ended up costing the Pioneers in their tiebreaker loss to Notre Dame, which swept Cedarville. Point Park and Notre Dame split a pair of close games last Thursday in the head-to-head competition. The next tiebreaker takes into account the records of each team versus the top teams in the standings, starting at the top. Third-place Cedarville was the first team in line, and the tiebreaker ended there.
Should Point Park lose its opening game, it will be sent to a loser's bracket game Wednesday at 5 p.m. A win in the opening game would set Point Park up for a winner's bracket game on Thursday, May 5 at 1 p.m. Tournament play will continue through Friday, May 6 until one team is left. The rain date for the event is Saturday, May 7.
The AMC tournament berth is a welcome site for Point Park, which endured two straight seasons in which it missed the playoffs by a single game. The Pioneers were 41-25 overall the last two years but had no postseason play to show for it.
Point Park has been the hottest team in the AMC of late with nine victories in its last 10 conference games. The Pioneers lost the first game of a doubleheader with Ursuline to fall to 1-2 AMC but then went on a 9-2 tear to finish their conference schedule. In that stretch Point Park was 4-2 versus playoff teams after going 1-1 verus Notre Dame and Cedarville and 2-0 versus Walsh.
A complete tournament bracket is expected from the AMC office Tuesday. Information about the tournament can be found at the website of Point Park University athletics and also the host team, Notre Dame (OH) College.