Point Park softball signs freshman catcher Fevola from Plano, Texas
July 7, 2011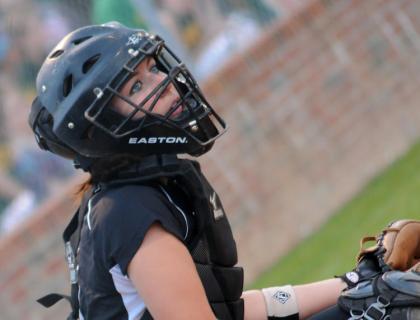 PITTSBURGH -- Point Park University softball has added freshman recruit Lauren Fevola, a catcher from Plano, Texas, announced Pioneers head coach Michelle Coultas. Fevola will join the Point Park team in the fall 2011.
"Lauren is a standout player who competes nationally with her club team," said Coultas. "She calls a good game as a catcher, she is vocal, has a good arm, has quickness and is a consistent, contact hitter."
Fevola, who is 5-foot-4, was a Texas District 9 4-A catcher at Liberty High School. She recently joined the Dallas Mustangs 18U club team.
Point Park is an NAIA member located in downtown Pittsburgh. The Pioneeers are members of the American Mideast Conference. Point Park was 23-18 this past year and reached the finals of the AMC Tournament.