Point Park loses to No. 25 St. Xavier, beats Adrian in eight innings on final day in FL
March 8, 2013 at 11:59 p.m. ET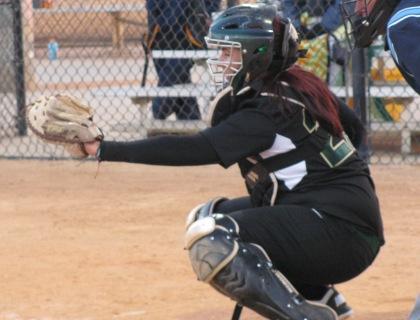 CLERMONT, Fla. -- Point Park University lost to NAIA No. 25 St. Xavier (Ill.), 8-0, and then beat Adrian (Mich.), 7-5, in eight innings on Friday, the final day of its Florida trip to the Dot Richardson NTC College Spring Games.
Point Park will return north with a 6-4 record on the year. The Pioneers' next games are in their home openers versus PSU-Fayette on Thursday, March 14 at 3 p.m. (DH) at Lind Field at Fairhaven Park.
The Pioneers were held to three hits in the loss to No. 25 St. Xavier (1-1). Point Park starter Hannah Harley did not give up any runs the first three innings, but she gave up two runs each in the fourth and fifth innings. Harley went five innigs, and fellow freshman Sarah Urcheck pitched the final two.
In the win over NCAA Division III Adrian (Mich.) (3-7), Point Park came back from a 4-0 defciti to win in extra innings. The Pioneers totaled 10 hits with Taylor Geary going 3 for 5 with three RBIs and two runs to lead the attack. Lauren Fevola and Abby Mathieu were both 2 for 4.
Down, 4-0, after two innings, the Pioneers cut into the lead in the third when Geary's lead-off double and two groundouts produced a run. Point Park tied things up at 4-4 after Mathieu and Geary drove in runs with base hits in the fourth.
The game stayed 4-4 until the seventh, when Point Park got an unearned run. Adrian returned the favor with an unearned run in the bottom of the seventh versus Pioneers reliever Kate Reese. An infield error and two sinlges forced extra innings at 5-5.
Point Park got the winning runs in the top of the eighth with Mathieu and Geary again driving in runs with singles. Reese faced only four batters in the bottom of the eighth and finished things off for the win in relief.
Reese pitched the last four innings and gave up only four hits in that span. She gave up one run (unearned), struck out two and walked one. Rachel Hopfer gave up eight hits over the first four innings.
Follow the Pioneers on Twitter and Facebook.com/PointParkAthletics