Point Park's Zelenka named KIAC Softball Pitcher of the Week
April 1, 2013 at 11:30 p.m. ET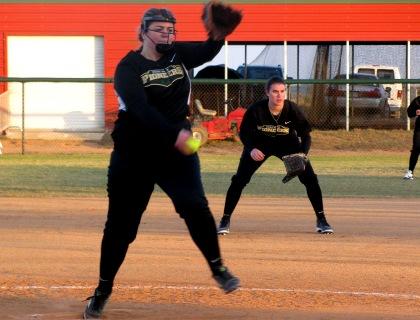 PITTSBURGH -- Point Park University senior right-hander Kristen Zelenka was named the KIAC Softball Pitcher of the Week for March 25-31, the conference announced on Monday (April 1).
The Washington, Pa., native picked up the victory in six innings of a 10-4 win at KIAC member Berea (Ky.) College on Saturday, March 30. Zelenka gave up only two earned runs and scattered six hits in the outing.
Zelenka struck out five Berea hitters to improve to 4-2 on the year with a 3.29 ERA. She has struck out 21 in a team-best 38.1 innings on the year.
Four of her six starts have gone for complete games, and she leads the KIAC in innings pitched per game at 6.47. That figure ranks 16th in the NAIA. Zelenka is tied for fourth in the KIAC in wins (4), ERA (3.29) and opponent's average (.252).
Zelenka is in her fourth year at Point Park, although she did not pitch last year. The 2011 season was her senior year, and now she is back as a graduate student who had one more year of eligibility left entering this season.