Point Park (26-15, 19-8 KIAC) takes the No. 2 seed May 2-3 at Berea (Ky.)

May 1, 2014 at 9:15 a.m. ET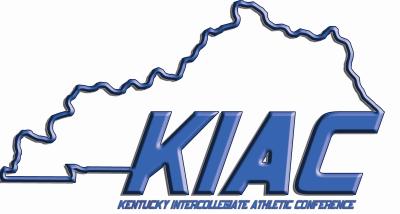 KIAC SOFTBALL TOURNAMENT
May 2-3 at Berea, Ky. (8 teams, Double-Elimination)
May 2 -- No. 2 Point Park vs. No. 7 Berea, 11 a.m.
May 2 -- No. 2 Point Park vs. Brescia/Carlow Winner or Brescia/Carlow Loser, 3 p.m.
May 2-3 -- if necessary, TBA
By Zachary Weiss, Point Park Athletic Communications Student Assistant

BEREA, Ky. -- The Point Park University softball team has earned the No. 2 seed in the in the KIAC Softball Tournament to be held May 2-3 in Berea, Ky., and hosted by KIAC member Berea (Ky.) College.

Point Park (26-15, 19-8 KIAC) will have as its first-round opponent in the eight-team, double-elimination tournament the host team, No. 7 seed Berea (Ky.) (14-22, 11-17 KIAC), on Friday, May 2 at 11 a.m.
Point Park won three of four games versus Berea in a road series earlier this year. The winner will advance to play the winner of No. 3 Brescia (21-14, 18-10 KIAC) vs. No. 6 Carlow (19-18, 12-16 KIAC) on Friday at 3 p.m. The loser will play the Brescia-Carlow loser in the loser's bracket at 3 p.m.
The tournament continues through Saturday, May 3 with the semifinals and finals. Four victories in the winner's bracket could bring home the title for Point Park. If the Pioneers drop to the loser's bracket, a tournament title would need five or six wins. The KIAC Tournament champion receives the conference's automatic bid to the NAIA Softball National Championship Opening Round May 12-14 at campus sites around the country.
Early rounds of the tournament will be split between Berea College and nearby Madison Southern High School, although after the tournament gets down to six teams by the Friday-evening session, all remaining games will be played at Berea.

Point Park has a .306 team batting average with seven players hitting .300 or better. Shortstop Ashley Morran (.360, 11 HR, 45 RBIs) is a lead candidate to repeat as KIAC Player of the Year and is the most feared hitter in the lineup. First baseman Karen Mao (.367, 1 HR, 29 RBIs) is another top hitter for the Pioneers.
KIAC pitching will also have to contend with C Teresa Davis (.342, 1 HR, 13 RBIs), 3B Gabi Vogt (.330, 1 HR, 25 RBIs), LF LeAnne Blaeser (.317, 2 HR, 12 RBIs) and CF Alyssa McMurtrie (.291, 4 HR, 28 RBIs) as other .300 hitters for the Pioneers.
The Pioneers have 25 homers as a team led by Morran's 11 while opponents have only 15 long balls. Point Park also has 206 RBIS, 71 more than opponents. Morran (45), Mao (29) and McMurtrie (28) are team leaders in RBIs.

Point Park pitchers have a 2.84 team ERA in comparison to 4.64 for the opponents. Megan Dyer (9-5) leads the team with nine wins, eight complete games and 64 strikeouts while holding hitters to a .238 batting average to go along with a 3.07 ERA.
Hannah Harley (8-3) holds opponents to a .253 average while overcoming a tough start to the season to win seven of her last eight decisions. In 70.0 innings pitched, Harley has 56 strikeouts, 24 walks and has given up 71 hits.
Kate Reese (5-4) has come back from injury and compiled a 2-0 pitching record since. She has four complete games and a 2.51 ERA. She also has two saves on the season. Reliever and part-time starter Sarah Urchek (3-3) leads the KIAC with a 1.74 ERA and has allowed eight walks in 44.1 innings.
No. 7 Berea (14-22, 11-17 KIAC) is Point Park's opponent in the first round. The Mountaineers hit .303 as a team with Kari Kviten leading the way with a .380 batting average. Pitcher Tessla Arvin leads the team with three homers and 24 RBI and is 5-11 with a 3.47 ERA for the season. Harley Catron (three) and Sarah Haycraft (two) round out the Berea home run leaders. On the bases, Allie Newman leads the KIAC with 30 steals.

In addition to Arvin, Victoria Sergent leads Berea with eight wins, 12 complete games, 102 strikeouts which leads the KIAC and 125.1 innings pitched. She has a 4.58 ERA.

No. 3 Brescia (21-15, 15-10 KIAC) won three of four regular-season meetings at Point Park behind the pitching and bat of Stacey Harbold. Harbold pitched in all four games, three of which were complete games. She is 13-8 on the season with a 2.99 ERA while throwing 17 complete games.
At the plate, Harbold hits .400 with four home runs. Six Brescia hitters hit over .400. Corinne Wildeman leads the team with seven homers and 22 RBI while batting .389. Rachel Tanner leads the KIAC with a .455 batting average.
No. 6 Carlow (19-18, 12-16 KIAC) is led by Kenzie Young with nine homers and 40 RBI. Emily Pritts is a pitcher and third baseman who leads the team with a 15-8 record and has five home runs. Her .443 batting average leads the team. Point Park won all four meetings against the Celtics.

Here is a look at the other four KIAC teams:

No. 1 IU Southeast (37-10, 25-3 KIAC) -- The Grenadiers are the top seed with a 37-10 record and 25-3 in the KIAC. IU Southeast has a 2.48 team ERA led by Jessica Leanhart who is 17-2 with a 2.06 ERA.  Teammate Jenna Swain is 11-3 with a 2.57 ERA. The team has 434 hits on the season and 11 players are batting above .300.  Shelby Lucas has nine triples and has 31 RBI to lead the team while Jordan Batliner has six homers to lead the team. Point Park gave the Grenadiers one of their three conference losses and lost the other three games by two runs or less. No. 1 IU Southeast begins the tournament May 2 at 9 a.m. vs. Alice Lloyd (Ky.) .

No. 4 Asbury (15-24, 13-14 KIAC)  -- Asbury is the fourth seed at 15-24, 13-14 KIAC. Summer Ratliff is the team's ace pitcher with an 11-9 record and 3.80 ERA. She beat Point Park on the road although the Pioneers won 2 of 3 in the series. Julie Jarboe is the leading hitter with a .372 average, and Anna Beth Hill is right behind at .353. Late land Hunter leads the team with six homers and 34 RBI.  No. 4 Asbury plays No. 5 Midway in the first round May 2 at 9 a.m.

No. 5 Midway (15-27, 13-15 KIAC) -- Midway is the fifth seed at 15-27 overall and 13-15 KIAC. Addison Murphy has three of the team's six home runs. Lacey Holt leads the team with a .381 average. Hailey Wagner and Haley Roby have seven wins apiece. Point Park swept all four match ups versus Midway on the road.

No. 8 Alice Lloyd (0-28, 0-28 KIAC) --  Alice Lloyd is the eighth seed and is winless on the year. Tori Price is hitting .414 for the season and has a home run. Whitley Albury has pitched 84.2 innings this season and has 13 complete games. Point Park swept all four games against the Eagles.

Follow the Pioneers on Twitter @PointParkSports. For in-game updates follow @PPUsoftball.