Pioneers continue AMC slide at Mt. Vernon Nazarene
Oct. 17, 2009 
MT. VERNON, Ohio - The Point Park University volleyball team lost its fourth-straight American Mideast Conference match Saturday with a 3-1 loss at Mt. Vernon Nazarene to open a tri-match.
Point Park (21-7) lost a tough match to the Cougars by scores of 28-26, 18-25, 25-19, 25-23 to fall to 2-4 in the AMC.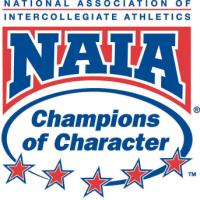 The Pioneers finished up Saturday's tri-match with a 3-0, non-conference victory over West Liberty State. Point Park won that match, 25-7, 25-15, 25-20.
Saturday's match with Mt. Vernon Nazarene represented the midpoint of the conference schedule. With six league matches remaining, Point Park is in ninth place in the AMC. The top six teams in the standings make the conference tournament.
Lindsey Oberacker (Erie/McDowell) played a strong match versus Mt. Vernon Nazarene (25-7, 6-2) with 16 kills, six digs and four aces. Teammate Rachel Roddy (Greensburg/Greensburg Salem) added 12 kills and 14 digs.
Katie Geary (Pittsburgh/Shaler), who led the NAIA in total assists in Monday's NAIA weekly statistics rankings, tallied 53 assists and nine digs.
Megan Lamens (New Baltimore/Berlin Bros.) chipped in 14 kills, and fellow middle hitter Ashley Zietak (Pittsburgh/Brashear) totaled nine kills and six blocks in her first action since Sept. 4. Zietak, a two-time All-AMC selection, missed the last 20 matches with a hand injury.
Amanda Ardinger (Moon/Moon Area) led the Point Park defense with 22 of the team's 75 digs.
In the win over West Liberty State, Alyssa Hall (Moon/Moon Area) recorded team highs of 37 assists and 10 digs. Lamens and Zoe Hughes (Butler/Knoch) each had 11 kills while Oberacker had 10.  Oberacker chipped in six of Point Park's 12 service aces.
Point Park plays two matches on Thursday in its next action. The Pioneers play La Roche in a non-conference match at 4 p.m., and that is followed by a key AMC matchup with Malone at 7 p.m.