Point Park's 15-match winning streak snapped in 3-2 loss at Cedarville
Oct. 2, 2009
CEDARVILLE, Ohio - After winning all of its matches in September, the Point Park volleyball team started October with a loss.
Point Park (15-4 overall, 2-1 AMC) had its school-record, 15-match winning streak snapped Friday in a 3-2 loss at Cedarville. The Yellow Jackets won the American Mideast Conference match, 25-22, 20-25, 25-19, 19-25, 15-11, to improve to 7-17 overall and 1-2 in the AMC.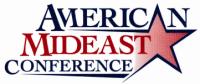 Point Park lost for the first time since Aug. 29 at the Clarion Tournament. The Pioneers started the season 0-3 before rattling off 15 straight victories. The record streak included a 9-0 record versus NCAA Division II teams a three tournament titles.
Friday's loss was the first time this season that the Pioneers were defeated in five sets. Point Park had been 2-0 in five-setters, including a 3-2 win at Fairmont State (Sept. 2), which started the winning streak.
Prior to this year's streak, the previous school record for consecutive wins was set in 2007. The Pioneers won seven matches in a row that year.
Point Park freshman outside hitter Lindsey Oberacker (Erie/McDowell) turned in a career performance Friday with career highs of 20 kills and seven blocks.
Megan Lamens (New Baltimore/Berlin Bros.) tallied 16 kills and four blocks while Rachel Roddy (Greensburg/Greensburg Salem) had 13 kills, seven digs and four blocks. The Pioneers registered 12.5 blocks as a team, which is just a half a block shy of the season high of 13.0 set Sept. 16 versus Davis & Elkins.
Point Park setter Katie Geary (Pittsburgh/Shaler) totaled 56 assists, 11 digs and three blocks. It was the sixth time this year that the sophomore recorded double digits in assists and digs. Geary surpassed the 50-assist mark for the second time in her career and set a career-high for assists in a conference match.
In the two sets that Point Park won, its hitting percentage was above .300. In the three that it lost, the attacking percentage was below .200.
Cedarville hit .340 as a team as Kylee Husak (17 kills), Lauren Gill (16) and Emily Shude (16) led the Yellow Jackets' offense. The Cedarville defense had 65 digs and 11 blocks.
Point Park continues is AMC road trip Saturday in a visit to Shawnee State for a tri-match. The Pioneers play defending AMC tournament champion, Shawnee State, at 11 a.m. before playing Ohio Dominican in a non-conference matchup at 1 p.m.
The Pioneers are 1-1 versus Ohio Dominican this year and lost to Shawnee State, 3-2, last year.