Point Park beats Malone for first time, remains unbeaten at home
Oct. 22, 2009
PITTSBURGH - The Point Park University volleyball team remained unbeaten at home by defeating Malone, 3-1, Thursday at Greentree SportsPlex.
Point Park (22-7 overall, 3-4 AMC) beat Malone by scores of 25-18, 25-19, 21-25, 25-23 to improve to 7-0 on its home court.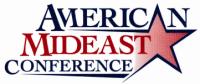 Point Park's non-conference match versus La Roche, which was scheduled for Thursday at 4 p.m., was cancelled because La Roche (2-24) did not have enough players. That match may result in a forfeit victory for Point Park pending a ruling from the NAIA.
With the win over Malone (22-7, 5-4 AMC), Point Park snapped a four-match AMC losing streak. The Pioneers had lost four straight conference games after a 2-0 start. Coincidentally, each of Point Park's AMC wins have come at home, and all four of its league losses have been on the road.
Point Park beat Malone for the first time in school history, and handed their AMC rivals their fourth-consecutive loss. Malone started its AMC schedule with five straight wins.
Rachel Roddy (Greensburg/Greensburg Salem) helped the Pioneers put away Malone by turning in a productive fourth set. The junior right-side hitter had 10 of her team-high 16 kills in the deciding set, and she hammered home the match point with Point Park leading 24-23. Roddy also added seven digs.
Megan Lamens (New Baltimore/Berlin Bros.) tallied 15 kills and two blocks while Ashley Zietak (Pittsburgh/Brashear) and Lindsey Oberacker (Erie/McDowell) each had eight kills. Zietak added three blocks, and Oberacker had three aces.
Defensively, Margaret Gillooly (Cranberry Twp./Seneca Valley) and Amanda Ardinger (Moon/Moon Area) totaled 17 and 14 digs, respectively. Ali Gendron (Sheffield, Ohio/Brookside) added eight digs and two aces.
Splitting the setting duties for the first time this year, Katie Geary (Pittsburgh/Shaler) had 30 assists and Alyssa Hall (Moon/Moon Area) had 26 assists.
For Malone, Jennifer Gahagan tallied 12 kills and 22 digs, and teammate Lori Ickes totaled 11 kills and 23 digs.
Point Park continues AMC play Saturday at Daemen for a 1 p.m. match. Including Saturday, Point Park has five AMC matches remaining and three of them are at home.