Pioneers win third AMC match in five days, improve to 5-4 in conference
Oct. 26, 2009
PITTSBURGH - Point Park swept Northwestern Ohio, 3-0, Monday in an American Mideast Conference volleyball match to pick up its third consecutive conference victory and remain perfect at home.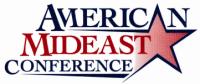 Point Park (24-7 overall, 5-4 AMC) was 2-4 during the first half of its AMC schedule but has rebounded to win three conference matches in the last five days.
The Pioneers beat Northwestern Ohio by scores of 25-20, 25-16, 26-24.
The Pioneers defeated Malone, 3-1, Thursday and followed that up with a 3-0 win at Daemen Saturday.
With the win over Northwestern Ohio (24-11, 5-3), Point Park improved to 8-0 at home and 4-0 in AMC home matches.
Point Park has three AMC matches remaining and the Pioneers' remaining three conference opponents have a combined record of 6-23 - Houghton (2-8), Ursuline (1-9) and Roberts Wesleyan (3-6).
The Pioneers are currently in sixth place in the AMC standings, and the top six teams make the conference tournament.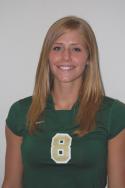 In Monday's win, senior middle hitter Megan Lamens (New Baltimore/Berlin Bros.) turned in a strong match with 11 kills, six blocks and a .450 attacking percentage. Lamens (pictured) leads the Pioneers in kills, blocks and hitting.
Freshman Lindsey Oberacker (Erie/McDowell) tallied 10 kills, eight digs and two aces. Fellow freshman Amanda Ardinger (Moon/Moon Area) contributed a team-leading 21 digs as the libero.
Rachel Roddy (Greensburg/Greensburg Salem) had seven kills and 10 digs while Ashley Zietak (Pittsburgh/Brashear) and Kirsten Burkes (Robinson/Montour) each had five kills.
Alyssa Hall (Moon/Moon Area) and Katie Geary (Pittsburgh/Shaler) had 23 and 16 assists, respectively.
Point Park led the third set, 24-20, and was serving to close out the match, but the Racers scored four straight points to tie it at 24-24. The Pioneers got a side out to take a 25-24 lead before closing out the match on the following rally.
Point Park visits Slippery Rock Wednesday for a non-conference match at 7 p.m. The Pioneers enter that match having won 19 consecutive non-conference matches.
The Pioneers resume conference play Saturday by hosting Houghton at 1 p.m. Point Park will be holding its Volley for Vision Event, which raises money for ROPARD, during the match. Proceeds benefit ROPARD's battle to eliminate problems of low vision and blindness related to premature birth.