Walsh stays unbeaten in AMC with 3-0 win over Point Park
Oct. 6, 2009
NORTH CANTON, Ohio - Walsh swept Point Park, 3-0, Tuesday in an American Mideast Conference volleyball match to remain one of two unbeaten teams in the league.
Walsh (19-1 overall, 4-0 AMC) won by scores of 25-21, 25-15, 25-23 to join Shawnee State (15-3) in a tie for first place in the AMC at 4-0.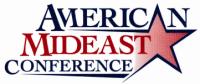 Point Park (16-6, 2-3) has dropped three of its last four matches after rattling off 15 consecutive victories from Aug. 29 to Sept. 29.
Walsh was just outside of this week's Tachikara-NAIA Coaches' Top-25 Volleyball Poll. The Cavaliers were among the 'others receiving votes' section of this week's ratings.
Rachel Roddy (Greensburg/Greensburg Salem) led Point Park with 11 kills and 10 digs. It was the ninth time this year that Roddy recorded double digits in kills and digs.
Zoe Hughes (Butler/Knoch) tallied 11 kills and three blocks, and Megan Lamens (New Baltimore/Berlin Bros.) chipped in five kills and six blocks.
Katie Geary (Pittsburgh/Shaler) had 28 assists. The sophomore setter entered Tuesday's match ranked fifth in the NAIA in total assists (893) and assists per game (11.30).
Ali Gendron (Sheffield, Ohio/Brookside) contributed five kills and three blocks while Amanda Ardinger (Moon/Moon Area) and Margaret Gillooly (Cranberry Twp./Seneca Valley) combined for 23 digs.
Point Park travels to Florida Wednesday for its trip to the Clearwater Christian Tournament in Clearwater, Fla. The Pioneers will play three matches Friday and two matches Saturday.
NOTES: Entering Tuesday's match, Megan Lamens ranked 15th in the NAIA in hitting percentage (.375)...Point Park was 10th in the country in kills per set (13.53) in Monday's NAIA team-statistics rankings...Malone was 5-0 in the AMC before losing to Notre Dame, 3-2, Tuesday.