Mt. Vernon Nazarene wins first two sets, tops Point Park, 3-1, in AMC match
Oct. 14, 2010
PITTSBURGH -- Mt. Vernon Nazarene University asserted early control by winning the first two sets on its way to a 3-1 victory at Point Park University in an American Mideast Conference volleyball match Thursday night at Greentree SportsPlex.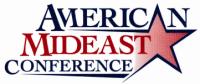 Mt. Vernon Nazarene (28-2, 6-0 AMC) remained unbeaten in conference play by winning the match, 25-17, 26-24, 11-25, 25-21.
After losing the first set, Point Park (21-8, 2-2 AMC) was poised to take the second second with a 23-21 lead, but the Cougars got a side out to cut the deficit to 23-22. Then Mt. Vernon Nazarene scored the next two points off its serve and went on to win the set, 26-24.
Point Park came alive in set No. 3 with a convincing, 25-11 victory, but Mt. Vernon Nazarene regrouped to take a big lead in the fourth-and-deciding set.
With a 10-5 lead, the Cougars served off six points in a row to seize control with a 16-6 advantage. And although the Cougars would set up a match point at 24-15, Point Park made things interesting by scoring the next six points. But, it was Mt. Vernon Nazarene the closed out the set and the match, 25-21.
Senior Rachley Roddy and freshman Chelsea Katkich led Point Park with 16 kills apiece. Roddy also added nine digs, and Katkich's kills represented a career high.
Junior Katie Geary recorded 52 assists, and she surpassed the 1,000 assists mark for the season. Sophomore Lindsey Oberacker put up 13 kills to give her 380 on the year, which is second in the AMC.
Senior Ashley Zietak added eight kills and three blocks while freshman Nicole Wurstle had three kills and five blocks.
The defensive unit included a team-high 22 digs from Amanda Ardinger and also Margaret Gillooly with 14 and Alyssa Hall with 12.
Mt. Vernon Nazarene was led by Jackie Albrecht, last year's AMC Player of the Year, with 21 kills, 10 digs and four blocks. Setter Lauren Percival had 43 assists and 13 digs.
Mt. Vernon Nazarene was able to exact some revenge on Point Park. The last time the two teams met, it was Point Park that knocked off No. 1 seed and tournament host Mt. Vernon Nazarene in the semifinals of last year's AMC Tournament. Point Park won that match, 3-1.
Point Park will be in action Saturday when its hosts its 3rd Annual Volley for Vision event at Greentree SportsPlex. The Pioneers will host West Liberty and Urbana for a tri-match, and all proceeds will benefit ROPARD, the leading organization for funding and researching problems related to blindness in children.
Admission is a $5 donation for adults and $2 donation for students. Money will also be raised through auctions, raffles and concessions. Donations can be made in a flat rate or on a per-dig basis that is based on the number of digs the Point Park records in the match versus West Liberty.
The first match of the day is West Liberty at Point Park at 10 a.m., and the tri-match concludes with Urbana at Point Park at 2 p.m.
Saturday is also Family Weekend at Point Park University, and the volleyball matches are a part of the day's activities. Free shuttle transportation from campus to Greentree SportsPlex will be available to students, family and friends.
The shuttles will depart from Alumni Park at 9:20 and 9:40 a.m. for the 10 a.m. match with a return time of 11:45 a.m. For the 2 p.m. match, shuttles will depart from campus at 1:20 and 1:40 and return at 3:45 p.m.