Point Park University announces 2011 volleyball schedule featuring 40 matches
July 7, 2011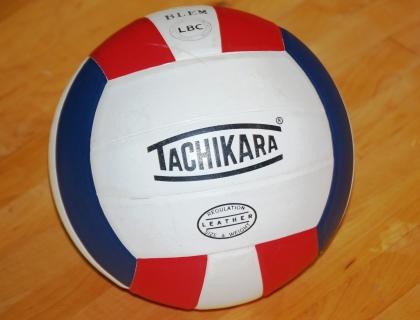 VIEW 2011 SCHEDULE, PRINTABLE SCHEDULE
PITTSBURGH -- Point Park University has announced its 2011 volleyball schedule featuring 40 matches, four of which will be played in the school's one-year-old Student Center. The Pioneers, who were 29-10 last season, open their season Aug. 26-27 at the Aces in August Tournament hosted by the University of Rio Grande (OH).
Point Park's regular season schedule includes eight American Mideast Conference matches, four tournaments and four tri-matches. One of the four tournaments is Point Park's Third Annual Pioneer Invitational, which set for Sept. 9-10 at Greentree SportsPlex. The Pioneers will host the Fourth Annual Volley for Vision Tri-Match Oct. 15 at home.
Greentree SportsPlex is the venue for a majority of Point Park's home matches, but this year's schedule is highlighted by three contests at the school's Student Center Gymnasium. The Student Center, located at 330 Boulevard of the Allies in Downtown Pittsburgh, was opened for use in the fall of 2010, but will play host to volleyball matches for the first time this season.
The first match played in the on-campus Student Center Gymnasium is scheduled for Sept. 6 vs. Pitt-Johnstown at 7 p.m. Two weeks later, the Pioneers welcome cross-town rival Carlow for an AMC match in the Student Center Sept. 20 at 7 p.m. Point Park hosts its the regular season finale in the Student Center Nov. 4 vs. Houghton (4 p.m.).
In addition to the season-opening Aces in August Tournament hosted by Rio Grande, Point Park will also visit the Fairmont State Tournament Sept. 2-3. The final tournament on the Pioneers' schedule is one that they have gone to annually, the Clearwater Christian Invitational Oct. 7-8 in Clearwater, Fla.
Point Park's non-conference single matches are strong with highlights being at California (Pa.) Sept. 14, a home-and-home with Walsh Sept. 22 and Oct. 4 and at Gannon Oct. 25.
The American Mideast Conference volleyball membership has been reduced to five teams after having 11 schools last year. Point Park will play each of the four remaining opponents -- Carlow, Houghton, Daemen and Roberts Wesleyan -- twice each for a total of eight conference matches.
Gone from the AMC are five teams that have left for the NCAA Division II ranks -- Cedarville, Malone, Notre Dame (OH), Walsh and Ursuline. Also gone is Mt. Vernon Nazarene, which joined the NAIA Mid-Central Conference. Of the schools to make the move to NCAA Division II, only Walsh will play its eight matches versus AMC competition. Walsh can compete for an AMC regular season title but will be ineligible for AMC or NAIA postseason play.
Point Park opens AMC play vs. Carlow Sept. 20 in the Student Center.