Point Park volleyball wins at Carlow to start American Mideast Conference play
Sept. 21, 2010
PITTSBURGH -- The Point Park University volleyball team won its American Mideast Conference opener, 3-0, at Carlow University Tuesday night.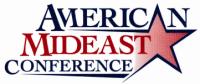 The Pioneers improved to 12-4 overall and 1-0 in the AMC with a 25-22, 25-8, 25-19 victory. Carlow is 8-6 overall and 0-1 in the AMC.
Sophomore outside hitter Lindsey Oberacker (Erie/McDowell) continued her ascent into one of the top offensive players in the league with a team-high 15 kills on the night. The All-AMC pick from a year ago hit an impressive .464.
Senior all-conference Rachel Roddy (Greensburg/Greensburg Salem) totaled eight kills, eight digs and four service aces. Junior setter Katie Geary (Pittsburgh/Shaler) passed out 30 assists.
Defensively, the sophomore trio of Alyssa Hall (eight digs), Amanda Ardinger (seven) and Margaret Gillooly (seven) combined for 22 digs. The Point Park defense held Carlow to an attacking percentage of .069 for the match.
Point Park hit a spectacular .588 in the second set to run away with it, 25-8. The Pioneers ended up with an attacking percentage of .264 for the match.
With the win, Point Park has now won seven consecutive matches in AMC play dating back to last year. Point Park won its final six conference matches in 2009 to finish the regular season with an 8-4 AMC mark.
Point Park visits Shippensburg on Saturday for a tri-match versus a couple of NCAA Division II teams from the PSAC. The Pioneers play East Stroudsburg at 3 p.m. and host Shippensburg at 5 p.m. Point Park is 2-0 versus the PSAC this year with wins over Edinboro and Slippery Rock, and it is 6-2 versus Division II teams overall.