2011 American Mideast Conference Volleyball Tournament, Nov. 8, 2011
Hosted by Point Park University at the Student Center Gym, 330 Blvd. of the Allies.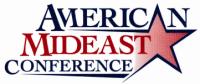 PITTSBURGH -- Point Park University won the American Mideast Conference Volleyball Tournament on Tuesday (Nov. 8) at its Student Center Gym.
The Pioneers (35-5), the top seed, beat Carlow, 3-0, in the semifinals and then beat Daemen (26-15) in the finals by a score of 3-2.
Point Park advances to the Unaffiliated Group championship match, which be held Nov. 12 in the Student Center Gym. The opponent is Holy Names, the champion of the California Pacific Conference. The time of the match is TBA, and it will be announced in the coming days.
Check the Point Park athletic website for a match time for Nov. 12. The winner of the Unaffiliated Group match will advance to the NAIA Opening Round Nov. 19.
For complete statistics and a full recap of the AMC Tournament action, visit the Point Park volleyball website later tonight.
| | | |
| --- | --- | --- |
| AMC TOURNAMENT SCHEDULE | RESULT | BOX SCORE |
| #1 Point Park def. # Carlow | 3-0 (25-17, 25-6, 25-8) | Box Score |
| #2 Daemen def. #3 Roberts Wesleyan (19-12), | 3-2 (19-25, 25-15, 25-18, 24-26, 15-11) | Box Score  |
| Finals -- #1 Point Park def. #2 Daemen | 3-1 (25-17, 16-25, 25-21, 25-21)  | Box Score  |
DOWNLOADS
AMC Tournament Bracket (PDF)
AMC Tournament Official Program (PDF)
AMC TOURNAMENT GENERAL INFORMATION
Host school: Point Park University
Location: Student Center Gym (5th Floor)
330 Blvd. of the Allies, Pittsburgh, Pa 15222
TICKET INFORMATION
(General Admission)
Tickets sold at the door, no pre-sale
Cost: $5 for adults, $2 for students, Free with Point Park Student ID
**One admission price admits fans for both semifinal matches. Separate admission needed for finals.**
PARKING
Parking is available in nearby public garages on the Blvd. of the Allies, 3rd Avenue and 4th Avenue. There is also parking available across the river at Station Square. Other parking can be found at metered spaces on the street.
TOURNAMENT COVERAGE
Follow this tournament Tournament Central page for results after each match.
On Twitter, follow @PointParkSports at www.twitter.com/pointparksports for updates throughout the day.
FACEBOOK EVENT
Log on to the official AMC Tournament Facebook Event at the link below:
FB EVENT