Point Park rated as the 31st-best team in the country in postseason NAIA Poll
Dec. 6, 2011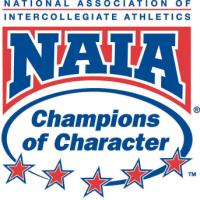 PITTSBURGH -- According to the postseason Tachikara-NAIA Volleyball Coaches' Top 25 Poll released Tuesday (Dec. 6) by the NAIA, the Point Park University volleyball team has ended the 2011 season rated as the 31st-best team in the country.
The final regular season poll was released Nov. 13, but the latest poll was announced after the completion of the NAIA National Championship Dec. 3. It was voted upon by NAIA coaches around the country.
Point Park (36-6) ends the year where it spent the entire season in the polls -- in the 'others receiving votes' section. The Pioneers were never able to crack the NAIA Top 25, but they received votes in every poll. They ultimately broke through to the national stage with the school's first-ever trip to the NAIA national tournament.
Point Park lost in the NAIA Opening Round, 3-1, at Indiana Tech Nov. 19. The Pioneers got there by winning the American Mideast Conference Tournament Nov. 8 and then beating Holy Names (Calif.) in an Unaffiliated conference championship match Nov. 12.
The closest Point Park got to the Top 25 was when NAIA coaches had them as the 30th-best team in the Oct. 25 poll. The Pioneers were 31-4 at that point and had won a school-record 16 straight matches. A 3-2 loss that night at Gannon stopped the streak, however. Gannon went on to play in the NCAA Division II national tournament, and Point Park would not lose again until the NAIA tourney.
Point Park was 13-1 when it was rated 31st on Sept. 13. But a 1-2 record that week with road losses to eventual NCAA Division II national tournament participants California (Pa.) and Wheeling Jesuit dropped the Pioneers back to a season-low of 40th in the rankings. Point Park was never able to make up the momentum it had in the polls, and the later loss at Gannon did a little bit of the same thing.