Point Park U. volleyball has five NAIA Scholar-Athletes for 2011
Dec. 9, 2011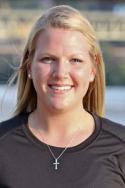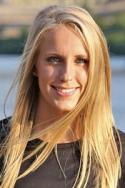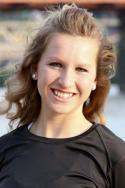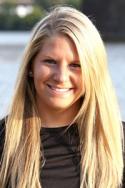 Pictured (L to R): Rachel Stedina, Lindsey Oberacker, Amanda Wenger, Margaret Gillooly, Amanda Ardinger.
PITTSBURGH -- The Point Park University volleyball team tied a team record with five players named to the 2011 Daktronics-NAIA Volleyball Scholar-Athlete list.
On the court, the Pioneers had an historic season with a 36-6 overall record and the school's first trip to the national tournament. In the classroom, they've tied the 2010 team for most NAIA Scholar-Athletes in program history.
The NAIA Scholar-Athlete award is the highest academic honor given out by the NAIA. To be eligible, student-athletes must be a junior or senior with a 3.5 GPA or higher.
Making the grade this year was senior Rachel Stedina (3.80 GPA) and juniors Lindsey Oberacker (3.94), Amanda Wenger (3.82), Margaret Gillooly (3.66) and Amanda Ardinger (3.55). Stedina got the award for the second year in a row while the juniors earned the honor in their first year of eligibility.
Stedina has a 3.80 GPA in information technology. Oberacker's team-high GPA of 3.94 comes in biology. Wenger is a business management major with a 3.82 GPA. Gillooly has a 3.66 GPA in advertising and public relations. Ardinger has a 3.55 GPA in elementary education.