Pioneers still in the 'others receiving votes' section of NAIA Top 25 Volleyball Poll
Sept. 13, 2011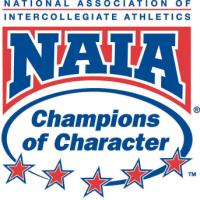 PITTSBURGH -- The Point Park University volleyball team is still in the 'others receiving votes' section of this week's Tachikara NAIA Volleyball Coaches' Top 25 Poll announced by the national office Tuesday (Sept. 13).
The Pioneers are 13-1 overall, have won nine matches in a row, and are receiving votes for the third straight poll. Point Park is rated by NAIA coaches this week as the 31st best team in the country after being 33rd and 35th in the previous two polls.
There were only three new teams that made it into the Top 25 this week. Grand View (Iowa) and Great Falls (S.D.) are 24th and 25th, respectively, after receiving votes last week. Cal-State San Marcos vaulted all the way up to No. 15 after not getting any mention at all in the last rankings.
Point Park's only loss so far this year was to host Rio Grande in the Aces in August Classic Aug. 27. Other than that day, in which the Pioneers lost while playing their third match in a single day, Point Park has been unbeatable. The Pioneers have won 26 of their last 27 sets played.
Point Park's 13-1 record includes success against NAIA and NCAA Division II schools. While Point Park has not had very many NAIA opponents, the Pioneers had a strong showing and went 4-1 at an NAIA event to open the year, the Rio Grande Aces in August Classic. There the Pioneers collected four wins in a field consisting of strong teams from 2010 in Asbury (Ky.) and Union (Ky.).
The Pioneers have a perfect, 8-0 record versus NCAA Division II schools this season, and they are 31-5 versus that level since the start of the 2009 season. Point Park has a couple of big NCAA DII test this week. The Pioneers travel to Pennsylvania State Athletic Conference powere California (Pa.) on Wednesday, and visits West Virginia Intercollegiate Athletic Conference preseason favorite Wheeling Jesuit on Saturday.
Point Park and Carlow are the only NAIA schools in the state of Pennsylvania, which leaves the Pioneers to play NCAA Division II schools for majority of its non-conference schedule.
The Point Park team features a lot of height with six players at 6-0 or taller and nine players at 5-11 or taller. That is a big reason why the Pioneers rank third in the country in total blocks. Brittany Lhota, a 6-2 transfer from Pitt, and Nicole Wurstle, a 6-1 sophomore, are middle hitters who rank 4th and 6th, respectively in individual total blocks.
The Point Park offense is also performing at a high level as it ranks 17th in hitting percentage (.291) and 19th in total kills (627). The offense is under the direction of setter Tayer Pugliese, who ranks fourth nationally in total assists with 535. Her favorite target is outside hitter Lindsey Oberacker, whose 194 kills in just 14 matches are good for seventh in the country.
Point Park's back row has three juniors who are in their third year as starters -- Amanda Ardinger, Margaret Gillooly and Alyssa Hall. Those three give the Pioneers one of the best defensive units in the AMC once again this season.
The next national rankings will be published Sept. 20.