Funkhouser becomes the first NAIA Scholar-Athlete for Point Park women's golf
May 30, 2013 at 2:45 p.m. ET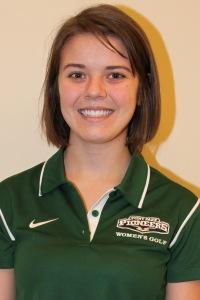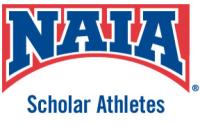 PITTSBURGH -- Point Park University's Ashley Funkhouser has been named a Daktronics-NAIA Women's Golf Scholar-Athlete for 2013, and the junior from Pleasant Hills, Pa., is the first player in the four-year history of Pioneers women's golf to achieve that honor.
To be eligible for the Daktronics-NAIA Scholar-Athlete honor, student-athletes must be a junior or senior with a 3.5 GPA or higher. Funkhouser, who has a 3.77 GPA as a business major, is the first Point Park women's golfer to reach junior status with a GPA of 3.5 or above.
The Point Park women's golf team was established for the first time in the fall of 2009, and the 2012-13 school year was just the fourth season ever for the Pioneers. Funkhouser competed in two events on the year with a scoring average of 110.0. She has been on the women's golf team all three years of her career.
Funkhouser is a member of Chi Alpha Sigma National College Athlete Honor Society Point Park Rho Chapter. She is a graduate of Thomas Jefferson High School.
For the complete listing of 131 NAIA women's golfers who were named 2013 Daktroncis-NAIA Scholar-Athletes, visit the NAIA release at this link: NAIA Release
Follow the Pioneers on Twitter @PointParkSports and Facebook.com/PointParkAthletics