Velez, Shorts named NAIA Scholar-Athletes for Point Park U. women's soccer
Dec. 9, 2011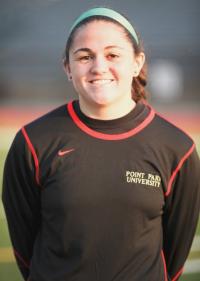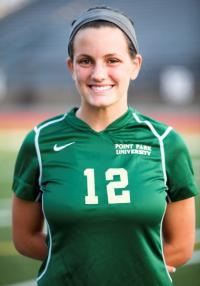 Liz Velez                                                              Karly Shorts
PITTSBURGH -- Point Park University women's soccer players Liz Velez and Karly Shorts have been named 2011 Daktronics-NAIA Women's Soccer Scholar-Athletes.
To be eligible for the honor, NAIA Scholar-Athletes must be a junior or senior with at least a 3.5 GPA. Velez earned the honor for the second year in a row while Shorts received the award in the first year that she was eligible.
Velez is a senior goalkeeper from McKean, Pa., and a product of General McLane High School. She owns a team-high 3.97 GPA in secondary English education. She played in 10 games in 2011 with five starts and a goals-against average of 2.31.
Shorts is a junior defender from Hollsopple, Pa., and a graduate of North Star High School. She has a 3.71 GPA as a psychology major. Shorts appeared in 13 games this year with six coming as starts. She totaled two assists and two points.