Point Park falls at home to Maine Fort Kent, 2-0, at Highmark Stadium
Oct. 14, 2013 at 11:00 p.m. ET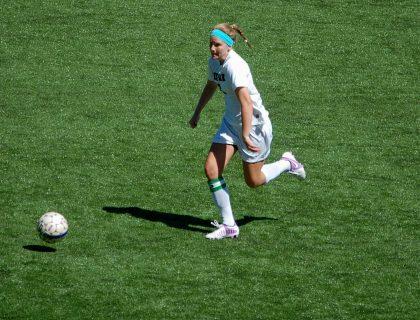 PITTSBURGH -- The Point Park University women's soccer team took a 2-0 loss at home to Maine-Fort Kent in a non-conference game at Highmark Stadium on Monday.
Maine-Fort Kent improved to 11-1 overall with a pair of first-half goals by Ariane Laberge-Pelletier and Katherine Ferland. Pelletier scored in the sixth minute for a 1-0 lead, and Ferland took advantage of a Point Park turnover for the 2-0 lead in the 32nd minute.
Maine-Fort Kent, which has now outscored its opponents, 45-2, on the year won for the 10th time in a row. All 11 of the Bengals' victories have come by shutout. The Bengals also have plenty of offensive talent, and they got the ball to their top forwards as Laberge-Pelletier now has 11 goals on the year, and Ferland now has 17.
The teams played even with 16 shots each. The only difference for UMFK was on the scoreboard, where it was able to finish a couple of goals. Point Park had some good chances, even more so in the second half, but Kimika Forbes got the shutout for the Bengals with eight saves.
Point Park had 12 of its 16 shots in the second half but could not find the back of the net. Maine-Fort Kent's best chances to build on the lead included hitting a post and a cross bar in the second half.
Erica Roney got the start in goal for Point Park and made eight saves. She was a last-minute replacement for Mackenzie Pinto, who was hurt in the warmups.
Point Park will get back into conference play with two big games coming up. Point Park hosts Brescia (Ky.) for Senior Day on Saturday at 11 a.m. The Pioneers welcome Carlow for another KIAC game Oct. 22 at 7 p.m.