Point Park's Stammer named KIAC Offensive Player of the Week for Oct. 1-7
Oct. 9, 2012 at 10:40 p.m. ET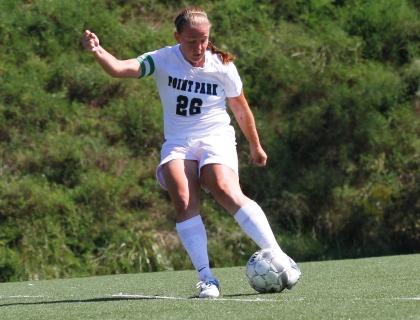 Story courtesy of KIACSports.com
Point Park University junior midfielder Kristina Stammer was named the KIAC women's soccer offensive player of the week by KIAC officials on Monday, October 8. The Pioneers won their only contest last week defeating Salem International University 6-0. Stammer scored two goals and added an assist in the contest.
Point Park is currently 7-3 and is tied for first with a 3-0 conference record. They will return to action on Oct. 10 when they visit Seton Hill.
Photo by Evan Skowvron.