Point Park improves to 2-1 AMC win another shutout of Fisher, 6-0
Sept. 25, 2011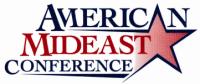 CHESWICK, Pa. -- The Point Park women's soccer team earned another shutout of Fisher on Sunday at Founders Field, and the 6-0 victory put the Pioneers at 2-1 in the American Mideast Conference.
Point Park (2-5, 2-1 AMC) had shut out winless Fisher (0-6, 0-6 AMC), 11-0, on Saturday evening.
Newly added player Jamie Eddy scored two goals for Point Park with both coming in the second half as Point Park used all of its bench.
The Pioneers were up, 3-0, by halftime with Kileigh Williams, Megan Kuntz and Amanda Mikolay notching first-half goals. Williams' team-leading fourth goal came in the fifth minute, and Kuntz's came in the ninth minute. Mikolay scored in the 42nd minute for the first goal scored by the Pioneers' second unit.
Angela Robinet scored one of Point Park's three second-half goals with the other two coming from Eddy.
Picking up assists on the day were Destiny James, Kristina Stammer, Karly Shorts, Casey Baldwin and Rachel Eagan.
Point Park led in shots, 40-0, and had 22 of its shots on goal. Anna Shaw played 52 minutes in goal and Liz Velez played the other 38. Neither goalkeeper needed to make a save.
Up next, the Pioneers have a key conference showdown with cross-town rival Carlow (4-5, 2-4 AMC) on Tuesday night. Game time is 7 p.m. at Founders Field. Point Park has lost the last two years to Carlow, and three years ago the game ended in a 1-1 tie.
Fan Vans for the Carlow game will leave the Student Center Lot at 6 p.m. and are free with student ID. Return service after the game.