Point Park falls to Notre Dame (Ohio) in AMC matchup
Oct. 24, 2009
LYNDHURST, Ohio -- Notre Dame (Ohio) staked a 2-0 halftime lead enroute to a 3-0 victory over Point Park in an American Mideast Conference women's soccer game Saturday.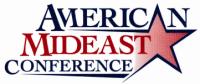 The Falcons (9-6 overall, 6-3 AMC) got two goals from Lauren Acker, who put Notre Dame ahead 1-0 in the 18th minute. Point Park (2-11-1, 0-8-1) allowed an own goal in the 39th minute that gave the Falcons a 2-0 lead at the break.
Ackers scored her seventh goal of the year six minutes into the second half as Notre Dame built a 3-0 lead.
Point Park's Maeve Gallagher (Pittsburgh/Perry) started her second career game as goaltender. The sophomore Gallagher made eight saves in 90 minutes and played with a hand injury that prevented her from playing goalie Tuesday.
The Pioneers' regular goalkeeper, Liz Velez (Erie/General McLane) missed her third game in a row with a knee injury she suffered Oct. 15 versus Ursuline, and Point Park was once again forced to use a backup goaltender.
Gallagher played goalie with the hand injury in a 2-1 loss to Cedarville last Saturday, but senior midfielder Alexa Tokarski (Pittsburgh/Schenley) assumed the role of goalie Tuesday versus Walsh when Gallagher was relegated to playing her usual role as a defender.
Despite the fact that Notre Dame controlled the play in the first half, the own goal was the only thing that prevented Point Park from staying within a goal of the Falcons.
Notre Dame held a 15-0 advantage in shots in the first 45 minutes and held a 22-5 advantage in shots overall.
Point Park continues AMC play versus Houghton Tuesday at Founders Field. Game time is 5 p.m., and Pioneers will recognize their four seniors on Senior Day.
The Pioneers finish the season Oct. 31 in an AMC home game versus Malone.