Pioneers, Arrows play to scoreless tie after two overtimes
Oct. 15, 2009
PEPPER PIKE, Ohio -- Point Park and Ursuline played to a scoreless tie after two overtimes Thursday as the American Mideast Conference women's soccer game ended 0-0.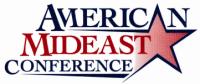 Point Park (2-8-1 overall, 0-5-1) and Ursuline (8-5-1, 2-5-1) each had a game end in a tie for the first time this year.
The Pioneers' best scoring opportunities came on free kick by Jo Jo Altebrando (Montoursville/Montoursville) in the second half, and on a breakaway by Ryan Holl (Pittsburgh/Brashear) in overtime.
Point Park goalkeeper Liz Velez (Edinbor/General McLane) made four saves and did not give up a goal for the second straight game. The sophomore has not yiedling a goal for over 200 minutes.
The Pioneers ended their five-game AMC winless streak Thursday, and will try to keep the momentum going Saturday in a conference matchup with Cedarville.
Check back later for statistics