Ursuline scores twice in first half on its way to 2-0, AMC win over Point Park
Oct. 13, 2010
PEPPER PIKE, Ohio -- Ursuline College got on the scoreboard in the first 10 minutes and scored both of its goals in the first half on its way to a 2-0, American Mideast Conference win over Point Park in a women's soccer game Wednesday afternoon.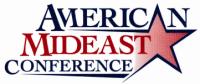 Ursuline evened its overall record at 6-6 with the victory and is now 2-5 in the AMC. Point Park is 2-9 overall and 0-6 in the conference.
Brittney Cook had a goal and an assist for the Arrows, who took a 1-0 lead on Cook's strike 10:01 into the game. With 10 minutes left in the first half, Cook set up Leah Sweet for a goal off a corner kick and a 2-0 lead.
Ursuline held a 23-5 advantage in shots. The Arrows led 7-2 on corner kicks with six of those coming the first 45 minutes.
Anna Shaw, a freshman from Mingo Junction, Ohio, made 12 saves in 90 minutes as the Point Park goalkeeper.
Point Park resumes AMC play at Roberts Wesleyan Saturday with a kickoff time of 7 p.m.