Supporting the journey...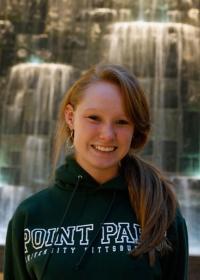 Your donation can support the journey of deserving Point Park students and make it possible for Point Park to continue to provide a first-rate educational experience.
Contact us now at 412-392-3999 or annualfund@pointpark.edu, or learn more by clicking below.
More about supporting Point Park
Give Now by credit card, call us at 412-392-3999, or mail your check, payable to Point Park University to:

Point Park University
Office of Development
201 Wood Street
Pittsburgh, PA 15222


Visit our Ways to Give to learn more about appreciated securities, The President's Circle for gifts of $1,000 and more
View past Donor Annual Reports:
Visit the Office of Alumni Relations to find out more about Point Park's commitment to our former students.