Alumni Park is a popular meeting spot for students, faculty, staff and alumni. Its prime location on the corner of Wood Street and Third Avenue provides an ideal setting for relaxing between classes or meeting with friends.
Leave your personal footprint on Point Park and help build its legacy with a customized brick in Alumni Park.
You can engrave one of the park's bricks with your name or a special message. Families will engrave a brick as a graduation gift, students engrave a brick in honor of that special professor, and friends engrave bricks in honor of each other.
Bricks can be purchased for $150 and proceeds go to the Annual Fund. For engraving purposes, the bricks have three lines of type and up to 20 characters per line. Spaces and punctuation are considered characters.
A limited number of spaces are remaining. If you are interested in purchasing a brick, please contact us at 412-392-3999 or email annualfund@pointpark.edu for more information.
*Find your existing brick in Alumni Park
First, find the inscription on your brick in the brick inscription list to determine your brick number. Then find your brick number on the brick location map to determine where your brick is located in the park. Download the PDF files to Adobe Reader to use the Edit/Find tool to search your inscription in the list, and the zoom feature to view the diagram. We are here to assist you if you need help. Email annualfund@pointpark.edu to find your brick!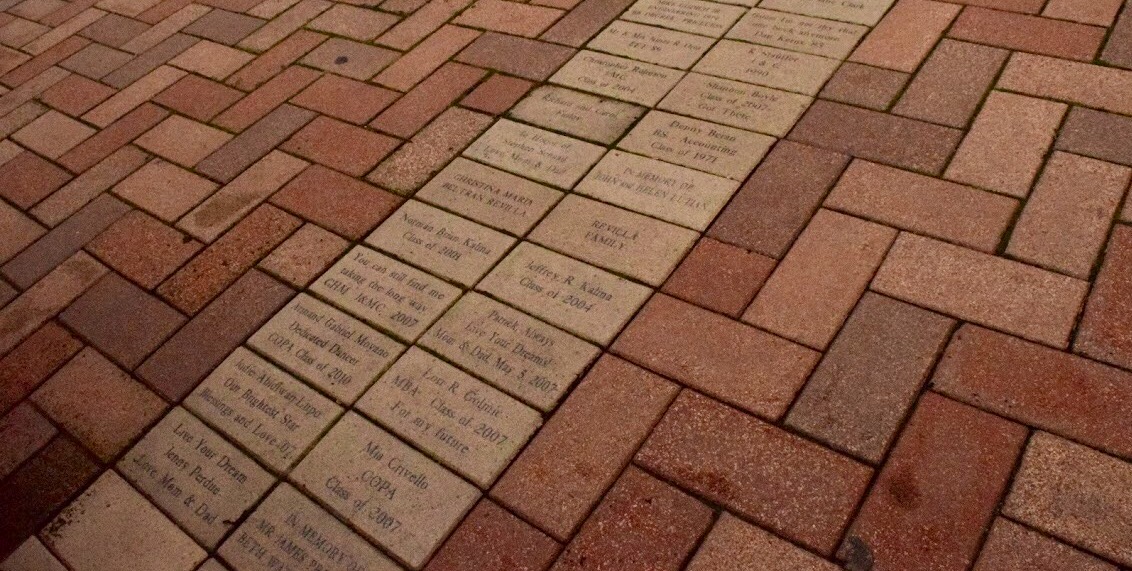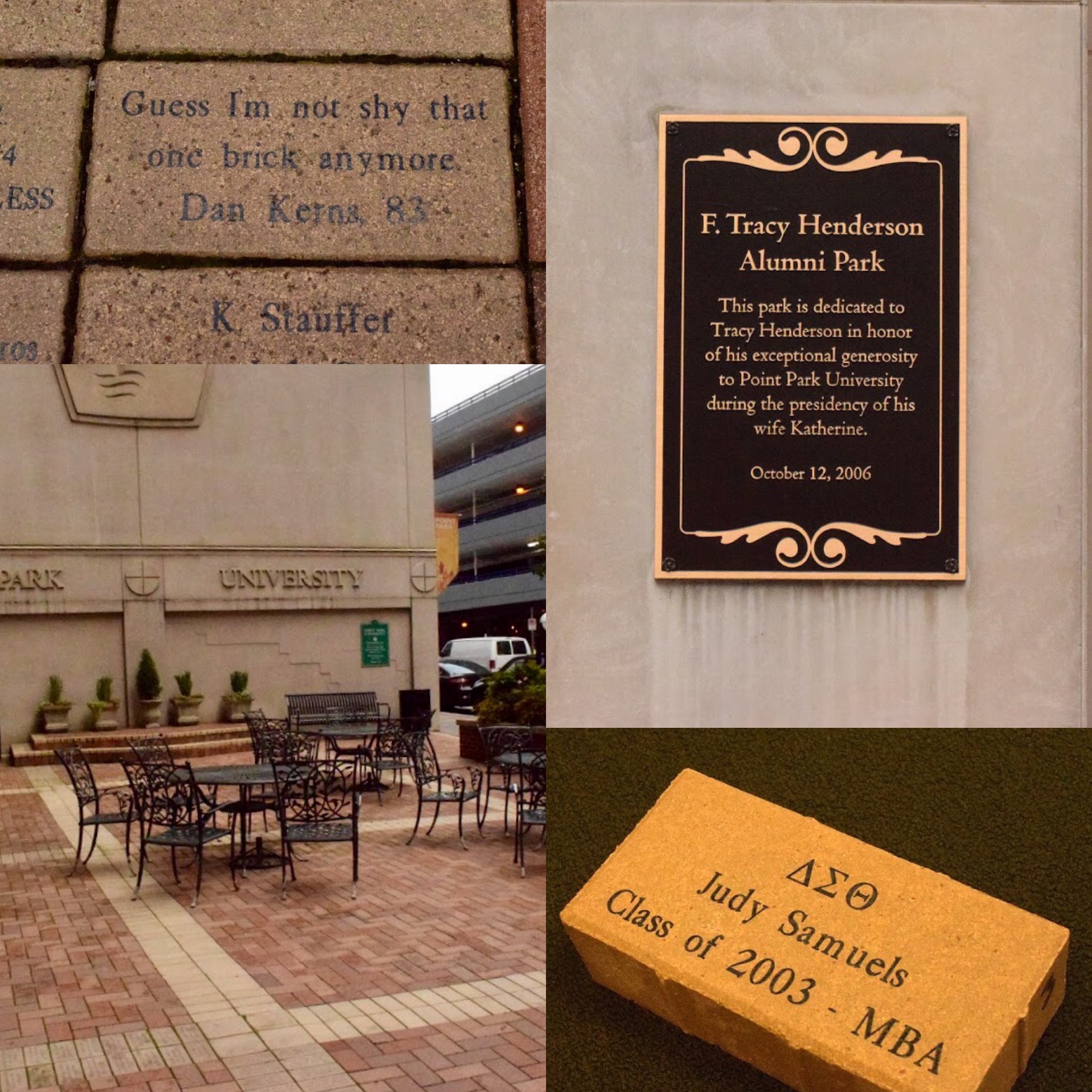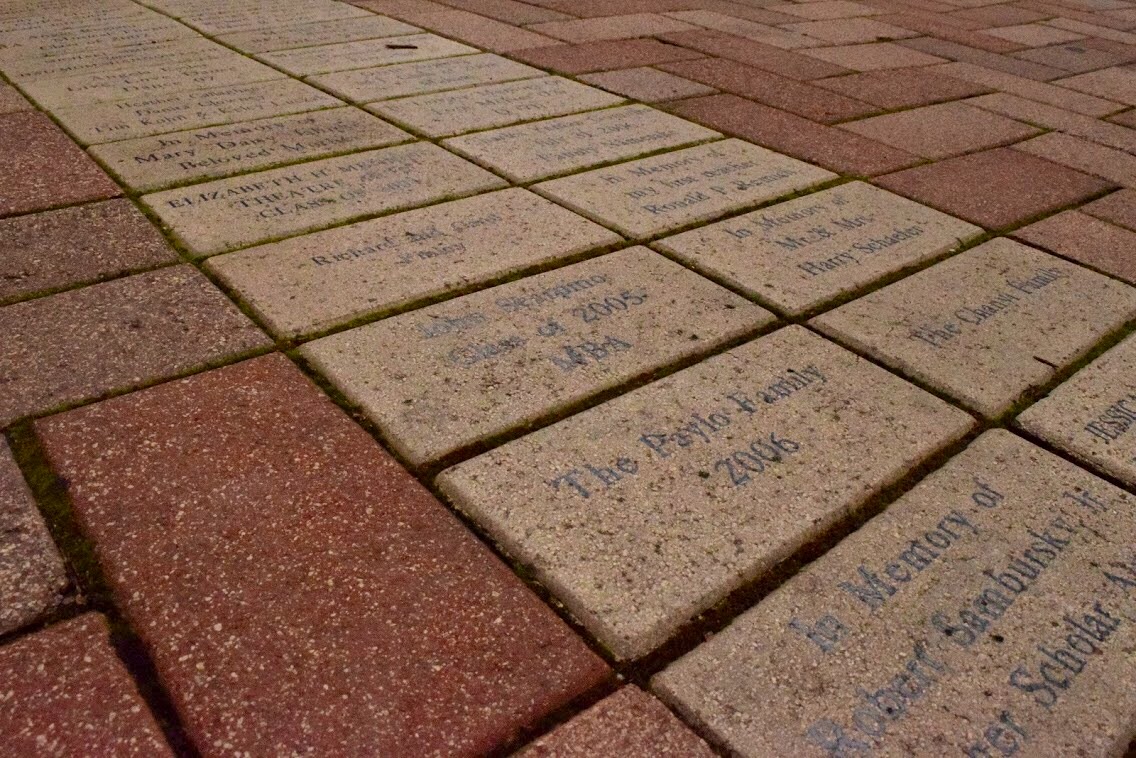 *Photo credits: Taylor Colbert