Professor, International Economics and Global Management
Contact information
Education
B.A., M.A., and Ph.D. from the University of Pittsburgh
Advanced Certificate in International Political Economy from the University of Pittsburgh
Courses Taught
International Economics
International Political Economy
Quantitative Management
Macro-Projects and International Regimes
Background
In addition to Point Park University, Dimitris Kraniou, Ph.D., has taught at the University of Charleston, University of Rio Grande, and the University of Pittsburgh. Also, he has been a visiting lecturer/professor at a number of U.S. and international institutions.
Research Interests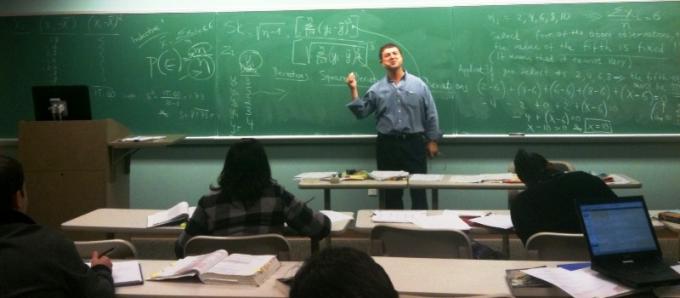 International regimes
Macro-Project management
Outer space resource utilization issues
Systems theory
International economics
Multinational corporations
Managerial economics
Economic growth and development
International political economy issues
European issues with specific attention paid to the Southeastern Mediterranean Basin
Greece-Cyprus-Turkey
Professional Development and Affiliations
Completed "Quality Matters Applying the QM Rubric" online workshop, July 15, 2014.
Member of several academic associations including the Hellenic Society of International Law and International Relations
Vice-president and treasurer of the American Society for Competitiveness, Indiana University of Pennsylvania
Advisory committee member, ISAW4: Fourth International Space Arts Workshop
Former chair of the Greek Room Committee, University of Pittsburgh
Former president of the Pan-Ionian Society
Selected Scholarly Presentations
"Economics/Exonomics and Outer Space," co-presented with Richard Lowenberg, ISAW4: Fourth International Space Arts Workshop, Taksha University and Taksha Institute for Space Arts, May 20-22, 2013.
"Expanding Academic Horizons: Strategies for International Student Recruitment and International Cultural Awareness," co-presented with Archish Maharaja, Ed.D., and Dawn Parasolick, M.B.A., IACBE Annual Conference, Orlando, Fla., April 16-19, 2013.
"Exonomics and Meta Law: A Discussion on Extraterrestrial Economics and Outer Space Law," Carnegie Mellon University's College of Fine Arts, Nov. 19, 2012.
"Issues of immigration and migration affecting Greece, its economy, the European Union and Greek society," Carnegie Mellon University International Film Festival Greek Film Soiree, sponsored by the American Hellenic Foundation of Western Pennsylvania, March 20, 2011.
"Economic Issues of Outer Space," Carnegie Mellon University College of Fine Arts, March 16, 2011.
"Sustainability for Multinational Corporations through Knowledge Creation and Management," with Archish Maharaja, Ed.D., The Northeastern Association of Business, Economics and Technology Conference, State College, Pa., Oct. 20, 2010.
"Knowledge Creation in Multinational Corporations," with Archish Maharaja, Ed.D. and Andrew McIntyre, The 17th Annual International Conference on Advances in Management, Atlanta, Ga., July 14-17, 2010.
In the News
Point Park Features