PROGRAM GUIDE | COURSE DESCRIPTIONS | FACULTY | SCHEDULE OF COURSES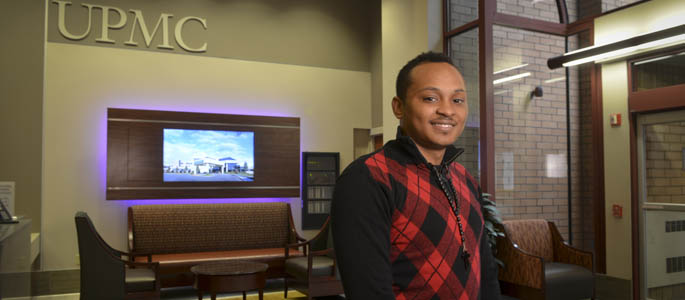 M.A. organizational leadership classes tied directly into Mychael Lee's diversity work at UPMC.

Pursue a Master of Arts in Organizational Leadership in Downtown Pittsburgh
Leadership is vital for individual and organizational success in today's changing environment. Our 30-credit graduate leadership program gives students a strong foundation in management, communication, ethics and organizational leadership.

Point Park's organizational leadership master's degree program incorporates a required internship or research opportunity in order to apply informed theory to practice. In addition, students choose from a variety of career-focused elective courses.

Ideal for working professionals, this graduate leadership program is structured so students can take advantage of traditional evening classes as well as some online and some hybrid courses. Hybrid courses usually include an online requirement coupled with in-class time.
Alumni Profiles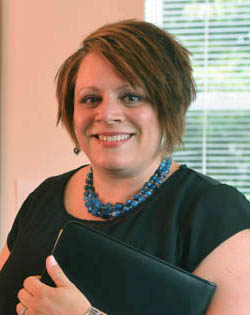 Working mom Melissa Ferraro propels her career with an M.A. in organizational leadership.
---
Take Action
---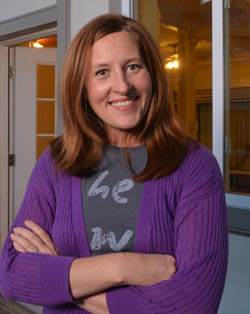 M.A. organizational leadership program inspired 2013 grad Deirdre Kane to open a new grocery store.

Concentration Areas
Students in the master's in organizational leadership program choose from one of the following four concentrations:
Leadership development;
Community leadership;
Management and international studies; or
A self-designed study where students select approved graduate courses that interest them and fit their career goals.  
Leadership Experience and Skills Gained
Upon completion of this graduate leadership program, graduates will have:
An understanding of the epistemological, historical, psychological and sociological contexts in which leaders emerge
Practical leadership experience through an internship or applied research opportunity (thesis or project) and;
The teamwork, communication, leadership and ethical skills necessary to succeed in a rapidly-evolving world environment.
Faculty and Students
All of the program's faculty have recent or current work experience in business-related professions. The full-time faculty includes professors with doctorate and master's degrees. 

Students in the organizational leadership master's degree program range in age from 20s to their mid-50s, and most are currently employed in a wide variety of business professions. Therefore, students can extend their professional network and gain valuable insights from fellow classmates.
Organizational Leadership Graduate Courses
Some of the courses in the Master of Arts in organizational leadership program include:
Decision Making Tools for Leaders
Team Building for Leaders
Leading in Diverse Communities
Global Environment of Business
Interpersonal Communications Skills for Leaders
For a comprehensive list of program requirements and course descriptions, see the program guide and M.A. in organizational leadership course descriptions.