June 23, 2014 to Aug. 2, 2014
Point Park's International Summer Dance is a comprehensive dance program that specializes in ballet, jazz and modern. The curriculum includes daily technique classes in Ballet, Jazz and Modern, supplemented by Pointe and Variations, Male Technique, Pas de Deux, Tap, Music for Dancers, Pilates, and Yoga. 
Daily rehearsals are directed toward two performances in the state-of-the-art George Rowland White Performance Studio, part of the George Rowland White Performance Center. Participants may also enjoy several supervised field trips. Students are taught by a faculty featuring nationally and internationally-recognized teaching artists. The program is open to students ages 10 or older. However, to live on campus in a residence hall, students must be at least 16 years of age. 
Summer Dance is a six-week program, however, students unable to commit to six weeks can attend for three weeks. Students cannot mix or choose your weeks. Students must be able to commit to either the first three weeks of the program or the full six weeks.

SESSIONS
June 23 to Aug. 2- six week program - Performance
June 23 to July 12 - three week program - No Performance
Tuition & Fees for Commuters

Six (6) Weeks Students 
Tuition: $ 1,996.00 
Registration Fee:  25.00 
Total:  $ 2,021.00 

 

Three (3) Weeks Students
Tuition: $ 998.00
Registration Fee:  25.00
Total:  $ 1,023.00
Tuition & Fees for Residents (Students living on campus)

Six (6) Weeks Students 
Tuition: $ 1,996.00 
Registration Fee:  25.00
Room & Board Fees: 2,260.00
Total: $ 4,281.00 

 

Three (3) Weeks Students
Tuition:  $ 998.00
Registration Fee:  25.00
Room & Board Fees:  1,130.00
Total:   $ 2,153.00
Room & Board
Students will be housed in a double or triple-occupancy room.  All roommate requests must be stated on the registration form at the time of registration and one month prior to the start of summer dance.  Roommate requests are NOT guaranteed.  Students will receive three meals per day (breakfast, lunch and dinner) plus $50 flex dollars.  Students must be at least 16 years of age at the start of the program to live on campus.
Facilities
International Summer Dance features ten state-of-the-art, air-conditioned studios equipped with marley-covered sprung floors, pianos, and full-range sound systems.  The student lounge, Cafe, and library are open to participants.  Dormitory accommodations, laundry facilities, and the dining hall are located near the studios.  Two resident advisors supervise each residence hall floor and facilities are monitored by a twenty-four hour security staff.
Typical Schedule

Time

Monday - Friday 

Saturday

9 a.m.-10:45 a.m.

Ballet Technique

Ballet

10:30 a.m. - Noon

Pointe, Men's Class, Pas de Deux or Tap 

Jazz

Noon - 1 p.m.

Lunch

Lunch

1 p.m. - 2:30 p.m.

Jazz Technique

Rehearsal  

2:30 p.m. - 4 p.m.

Modern or Composition

Rehearsal

4 p.m. - 5:30 p.m.

Pilates or Yoga

Rehearsal

5:30 p.m. - 6:30 p.m.

Dinner

Dinner

6:30 p.m. - 8:30 p.m.

*Rehearsal

*Rehearsal

*The rehearsal schedule does NOT apply for those students participating in the 3 week program.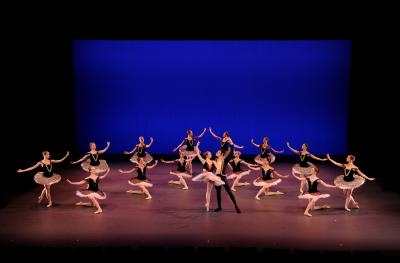 Contact Information:
Office: 412-392-3456
E-mail: summerdance@pointpark.edu

Address:
International Summer Dance,
Point Park University
201 Wood Street
Pittsburgh, PA 15222-1984
---
CREDIT CARD PAYMENTS  - Please DO NOT TRY TO PAY unless you are a returning student and have a student ID.   If you are a new student, do not try to pay online until you have received a University ID Number/ account.  When making an online payment, choose the "Community Class/ISD" button.  The University accepts VISA, MasterCard and Discover Card and you will be charged a 2.55% service fee by the vendor for this service. The fee will be in addition to tuition charges. 
Payment by E-Check, your bank card (your checking account) will be available online at no cost (free service) to the payer.  Since the system does not inform us of your online payment or show up immediately, please email, fax or mail in a copy of your payment receipt.  Follow these steps: 
Click the payment icon to pay your bill online

STEPS:

Enter Last Name and Birth date
Click "Community Classes/ ISD" Button
Enter Amount
Enter payment information
Mail or Fax (412-392-3803) Receipt to our office so we can process your payment record