PROGRAM GUIDE | COURSE DESCRIPTIONS | FACULTY | SCHEDULE OF COURSES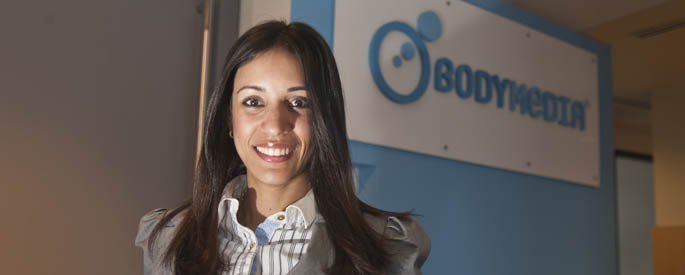 Kenny Casado is a customer operations engineer for BodyMedia, Inc. and a 2010 M.S. in engineering management alum.
The Master of Science degree in engineering management is a 30-credit graduate program in which a student earns a M.S. degree in as little as five semesters. Students learn to utilize human, financial and technical resources and are prepared to function as a manager in all aspects of the engineering enterprise upon graduation.

The program's six-credit per semester format has been designed to accommodate the working adult with classes meeting in the evenings or on Saturdays.
Alumni Profile
John Frydrych returned to Point Park
to earn a Master of Science degree
in engineering management.
---
Take Action
---
Student Profile
Engineering management student Fenil Patel interns for innovative 3D tech company

Course Offerings
You will receive a well-rounded education through Point Park's core curriculum and classes in your major. Some of the courses in the engineering management graduate program include:
Management of Engineering, Scientific and Technical Professionals
Contract Law and the Engineering Enterprise
Economic Analysis in Engineering Planning
Engineering Project Management
For a comprehensive list of program requirements and course descriptions, see the program guide and course descriptions.