If you have questions about upcoming activities, or would like to help plan an upcoming event, contact the Office of Alumni Relations at alumni@pointpark.edu or 412-392-4204.
New York City Alumni and Student Reception
Wednesday, March 1, 2017
6:30 - 8:30 p.m.
District Tap House
246 West 38th Street
Point Park students are traveling to New York City for a spring break trip! Join professors David Fabilli, Helen Fallon, April Friges and Teresa Gregory, their students, and fellow alumni for an evening of conversation and libations. Learn more about the changes at Point Park since your graduation, and share information about living and working in New York City with future alumni!
Please RSVP by Monday, Feb. 27. 
50th Anniversary of The Globe
Saturday, March 18, 2017
6 p.m. - 8 p.m.
Lawrence Hall, Point Park University
Please RSVP by Wednesday, March 15. 
This marks the 50th year since the beginning of the campus newspaper, The Globe. Join us in celebrating The Globe and everyone who has worked for and on the paper since its inception. More information about the event will be available soon. In the meantime, please email us to share your affiliation and experience with The Globe. 
SAVE THE DATE!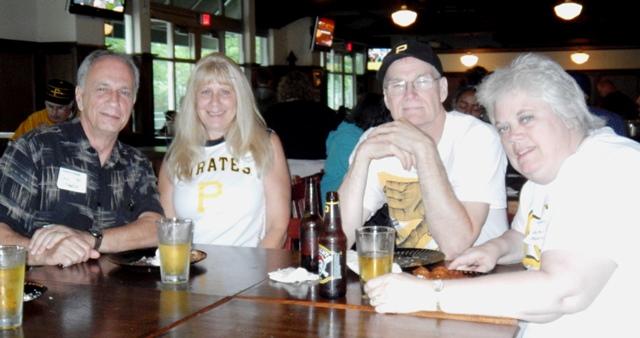 Spring 2017: Regional events, Pirates game, networking opportunities, and more!
Questions? Contact the Office of Alumni Relations at 412-392-4204.
To see more photos, check out the Point Park University Alumni Facebook page!
Stay tuned for more news about upcoming events and opportunities for alumni.