If you have questions about upcoming activities, or would like to help plan an upcoming event, contact the Office of Alumni Relations at alumni@pointpark.edu or 412-392-4750.
UPCOMING EVENTS
Recent Alumni Happy Hour
Wednesday, February 11, 2015
5:30 - 7:30 p.m.
Buckhead Saloon
225 West Station Square Drive
RSVP today!
Join fellow alumni from the classes of 2005 through 2014 for an after-work gathering and conversation.  Learn more about what's happening at Point Park, benefits for alumni, and how you can stay involved through the P.A.R.T. program. Enjoy complimentary appetizers and a drink on Point Park - bring a fellow alum as a guest and you'll each enjoy an extra drink on us!
RSVP by Monday, Feb. 9, 2015.

Las Vegas Reception with President and Mrs. Hennigan
Thursday, Feb. 12, 2015
5:30 - 7:30 p.m.
Panevino Restaurant
246 Via Antonio Ave.
You are invited to reconnect with your alma mater and your fellow alumni at an intimate reception with President Paul Hennigan and his wife, Colleen. Catch up and network with alumni in the area and learn more about exciting updates from campus.  
RSVP by Wednesday, Feb. 4, 2015
April 17 & 18, 2015 | Register Online
In the late '60s and early '70s, we came of age studying at Point Park College. The Boomer Gathering is an opportunity to reconnect with friends and classmates.  Come and share old stories, great music and have a fantastic time! See more details and schedule.
SAVE THE DATE!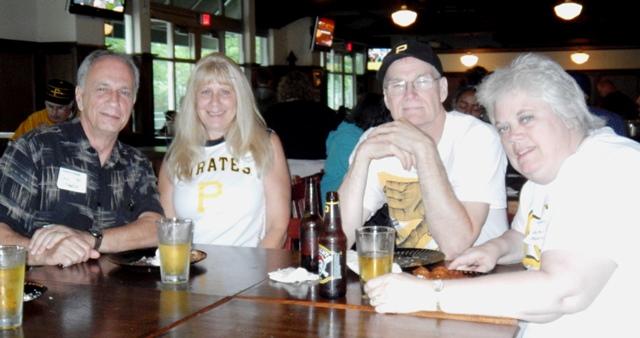 Feb. 11 (Pittsburgh): Recent Alumni Happy Hour
Feb. 12 (Las Vegas): Alumni Reception with President and Mrs. Hennigan
Feb. 26 (Pittsburgh): Alumni/Student Networking Reception
March 4 (New York City): Alumni/Student Reception
March (Webinar): Making the most of LinkedIn
April 8 (Harrisburg, PA): Alumni Reception hosted by Professor Helen Fallon
May 9 (Pittsburgh): Baseball Outing - Pirates vs. Cardinals
More information coming soon.
Questions? Contact the Office of Alumni Relations at 412-392-4750.
To see more photos, check out the Point Park University Alumni Facebook page!
Stay tuned for more news about upcoming events and opportunities for alumni.