Point Park cross country & track signee Bradley Calleja of Sharpsville
July 17, 2015 at 3:00 p.m. ET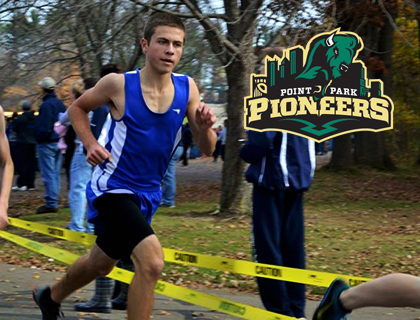 PITTSBURGH -- Point Park University cross country and track & field will welcome Bradley Calleja, a top-10 miler from District 10, as a freshman for the 2015-16 school year.
"Bradley Calleja has a true love for running as you can see by his steady improvement," said Point Park cross country and track & field coach Kelly Parsley. "Bradley is going to provide the depth we need to compete at the next level. I see him being a leader of this team on and off the field."
Calleja, from Sharpsville, Pa., capped off his career at Sharpsville High School by placing ninth at the 2015 District 10 Class AA track and field championship in the 1,600 meters (mile) with a personal-best time of 4:42.
Calleja, who ran the mile, two mile and 800 meters in track and field, had a personal-best time of 10:26 in the 3,200 meters (two mile) and 2:12 in the 800 meters. In the 3,200 meters, he placed as high as 14th in District 10 during his career. In cross country, he had a career-best time of 17:19 in the 5K.
Follow the Pioneers on Twitter @PointParkSports hashtag #PPUXC #PPUTF and on Facebook.com/PointParkAthletics