Point Park's Moore named KIAC Men's Cross Country Runner of the Week
Sept. 8, 2015 at 9:55 p.m. ET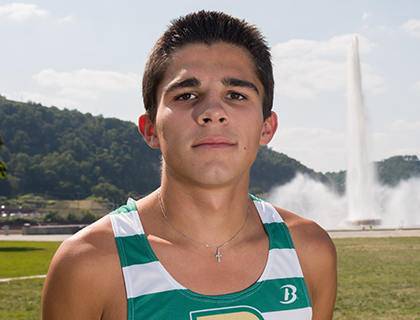 FLORENCE, Ky. -- Point Park University freshman Brian Moore was selected the KIAC Men's Cross Country Runner of the Week Aug. 31-Sept. 6, the KIAC office announced on Monday (Sept. 7). Moore, from Howell, Mich., finished 17th of 95 runners at the NCAA Division I Duquesne Duals to earn the conference honor.
Moore was running the first race of his collegiate career on Sept. 5. The Duquesne Duals were held at Schenley Park, the site of the 2014 KIAC Championship Meet. His time of 27:05 equaled that of the winning individual time from the end of last year.
Of the Top 25 medal winners at Duquesne, Moore was one of only five who were not from NCAA Division I. Of the 16 runners who finished ahead of him, 14 came from Division I.
Moore and the Pioneers are back in action Saturday at the Bethany (W.Va.) Invitational.
Follow KIAC Men's Cross Country at KIACSports.com, on Twitter @KIACSports and at Facebook.com/KIACSports